Trainee Intern Presentations.
2015.05.21
Three Trainee Interns (TI's) completed 3 weeks training at VSHC on May 15th. At the completion of their training they each gave a presentation, which can be viewed below.
OTTAWA-CHARTER IN ACTION presentation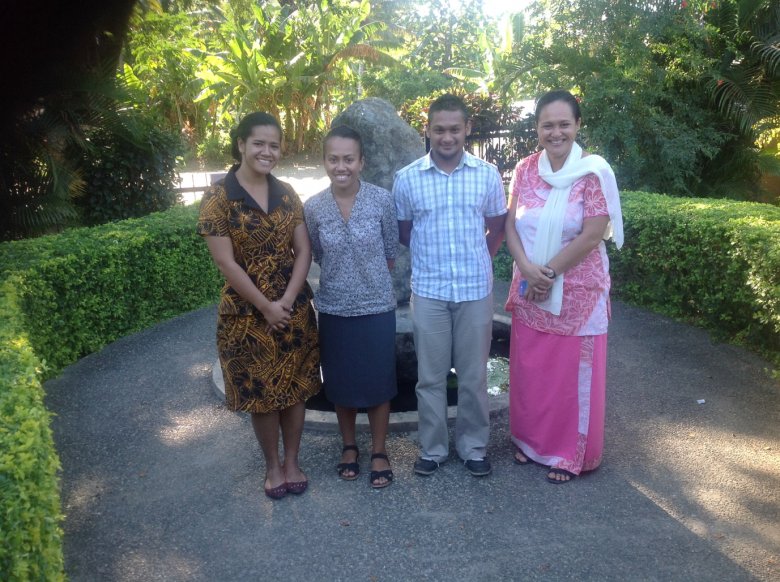 The final year training doctors (MBBS - Bachelor of Medicine, Bachelor of Surgery- Fiji National University) Akesa, Adi Lagi and Rehasaf of Ba Mission Hospital at the end of their 3 weeks attachment. On the far right is Dr Finau Dansey ( TI Supervisor).