Gardens
Lachman and Ishwar Chand are two essential members of the VSHC team who cheerfully maintain the property and the gardens, which are a credit to them.
The gardens of the Health Centre have created a peaceful ambience and visitors have remarked that as they enter the grounds the water feature immediately suggests serenity. The greenery that surrounds the building evokes feelings of 'oneness with nature'. The qualities of Peace and Oneness are recognised as very important components of wellness and fostered wherever possible.
The vacant block next to the HC is being used for vegetable gardens. A strategy to promote wellness is to plant home gardens and the HC vegetable gardens set a good example to local people that use the HC.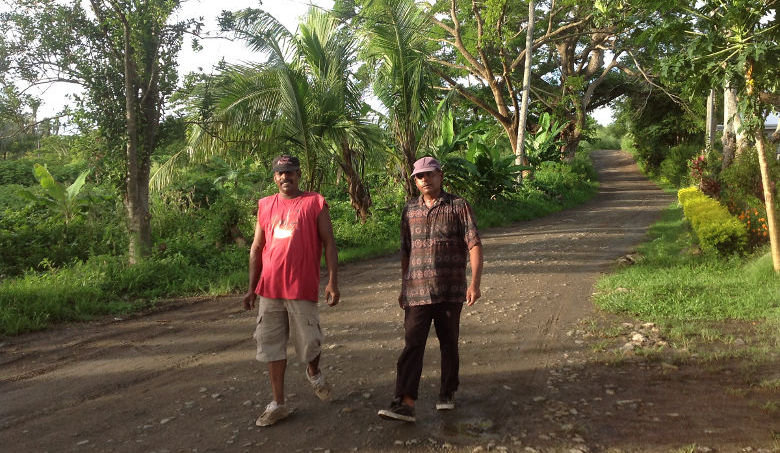 The two gardeners after a hard days work.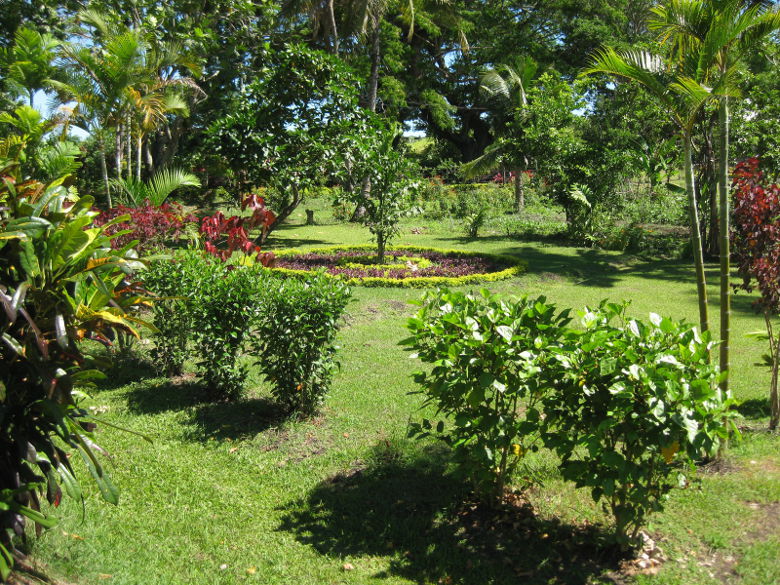 The garden adjacent to the HC.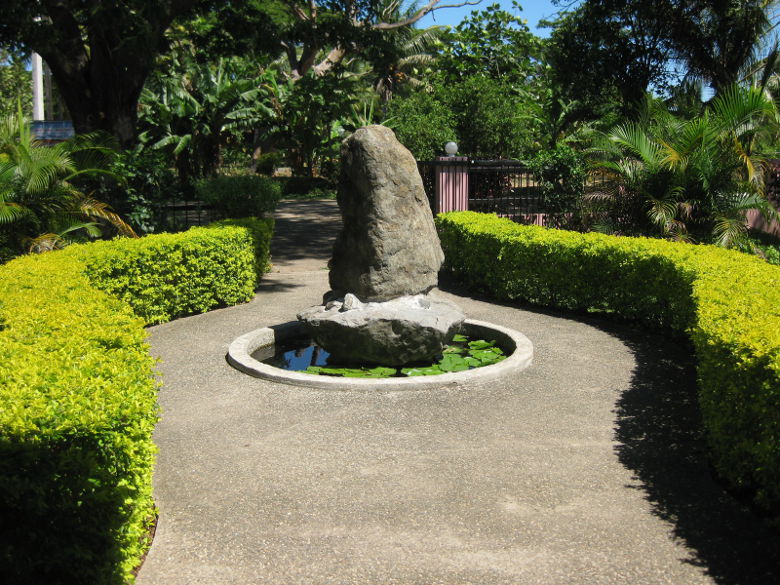 Looking out towards the entrance from the front door of the HC.