Trainee Interns Report
2014.03.05
ATTACHMENT REPORT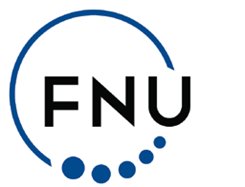 Site
Viseisei Sai Health Centre (VSHC)
Date
3 February - 21 February 2014
Trainee Interns (Fiji School of Medicine)
Sharon Dakuitonga (Fiji)
Gina Marie Tobin (Federated States of Micronesia)
Supervisors
Professor Rajat Gyaneshwar, Obstetrics and Gynaecology Lautoka Hospital and Fiji National University, Chairman Viseisei Sai Health Centre Trust, Medical Director Viseisei Sai Health Centre
Associate Professor Swarna Lata Naidu, Obstetrics and Gynaecology Lautoka Hospital and Fiji National University, Medical Director ViseIsei Sai Health Centre
Training

Viseisei Health Centre Clinic.
Reproductive Health Project - The Empowerment of Rural Women and Girls in Reproductive Health
The NCD project
Orientation to the Viseisei Sai Health Centre (VSHC)
Our attachment commenced with an orientation with Professor Naidu to VSHC. There are three major arms of VSHC, which include health services (general outpatient services, maternal child health clinics, family planning services, specialist services in Obstetrics and Gynaecology and non communicable disease (NCD) clinic) and two major public health projects in Reproductive Health and NCDs. We were very pleased and grateful for our attachment at VSHC - we got exposure in all three aspects of VSHC and first-hand experience of VSHC's innovative approach in the collaboration of these three arms to provide quality, comprehensive health care and disease prevention at the community level.
Viseisei Sai Health Centre Clinic
While attached to VSHC, we were able to receive more training on the different aspects of primary health care in the GOPD (General Outpatients Clinic), SOPD (Specialists Outpatients Clinic), MCH (Maternal Child Health Clinic), and Gynae clinics. In addition, we received training in the treatment room, pharmacy, and in the use of MedTech 32.
In the GOPD, we accompanied a visiting physician, Dr. Amrat Lad, and observed and assisted in the management and care of patients. During SOPD clinic, we were able to observe and assist in the management of NCD patients. While patients were in the waiting room, the NCD team gathered focus groups, and we were able to present on NCD prevention and the SNAP campaign.
During the MCH clinic, we were able to see more than 50 babies. We took their weight and height, tracked their growth, checked for milestones and oral health, assisted in immunizations, and counseled if intervention was needed.
We were able to observe and assist Professor Naidu at the Gynae clinic. We performed 10 pap smears under her supervision and guidance. There were a number of infertility cases in which we got to observe history taking, examination, ordering of investigations, and counseling. In addition, we observed two intrauterine contraceptive device (IUCD) insertions. It was a priceless session to learn from a senior clinician and specialist in obstetrics and gynecology.
At the treatment room, we were able to assist the clinic nurse in the administration of antibiotics, wound dressing, and in the Integrated Management of Childhood Illness (IMCI). We also got some experience in the pharmacy and basic training by the zone nurse in the dispensing of common medicine, their dosages and warnings.
During the time of our attachment, VSHC initiated the use of MedTech32, a healthcare practice management system, which basically eliminates the use of paper records and improves accessibility and modification of patient records. We were able to attend one training session and had the chance to practice using the system while seeing patients.
The Empowerment of Rural Women and Girls in Reproductive Health
Nurse's Training on Reproductive Health
We assisted in a one-day Nurse's Training Workshop in Reproductive Health for the Ba District. The one-day course included sessions by Professor Naidu, Professor Gyaneshwar, and the reproductive health team on sexually transmitted infections, family planning, and cervical cancer and screening. It also included a reflection session for the nurses to share some of their experiences in the field. We gained experience in common clinical misconceptions of the public, common difficulties facing medical professionals in reproductive health, and weaknesses in the advocacy of reproductive health. The reproductive health team provided responses and ways of approaching these issues.
Reproductive Health Outreach Visits
The reproductive health team has been conducting their project since 2013, "The Empowerment of Rural Women and Girls in Reproductive Health". This project aims to empower rural girls and women by raising awareness in reproductive health as well as providing them with targeted health care. We had the privilege of attending five outreach visits at five different sites - Nawaicoba School, two Korovuto settlements, Korovuto Village, and Andrews Primary School - during our three week attachment. The outreach visits included equipment set up, filling out patient surveys on demographics and general knowledge on reproductive health, reproductive health education and awareness, pap smear screening, breast and abdo-pelvic examination, family planning and safe sex counseling, STI identification and treatment, and specialist consultation and referral for suspicious findings and infertility. It was a great experience to work with a diverse, talented team made of specialists in the reproductive health field consisting of a consultant obstetrician gynaecologist, sister-in-charge, reproductive health nurse, and reproductive health educators - who are highly motivated and inspired by their project.
We got to see over 120 women in total, quite a few never had a pap smear before. We were fortunate to be given the opportunity to learn from specialists Professor Naidu and reproductive health nurse Amelia Ake in the many aspects of clinical screening and examination. This included pre- and post-examination counseling, pap smear technique, and identification of suspicious lesions and masses. We were able to do 20-30 pap smears each from women of all ages, reproductive statuses, and gained valuable experience in the differences found in respective age groups and common difficulties encountered in pap smear screening. This has given us such valuable practice in performing pap smears and will resonate in our future careers as health care providers. We identified one visible suspicious cervical lesion and three symptomatic Trichomonas infections. In addition, we carried out more than half of all the breast and abdo-pelvic examinations, of which we identified 2 suspicious breast lumps and one suspicious pelvic mass. At the time of the examinations, we were able to practice giving one-on-one consultations and promotions on family planning, STIs and safe sex practices, self-breast examinations, and cervical cancer screening.
It was an opportunity of a lifetime to be a part of this groundbreaking project and to get this amount of training in reproductive health in such a short time. Everyone should have accessible, comprehensive health care, but we realized that many populations do not. The difference this project makes in the community is profound - bringing quality reproductive healthcare to the homes of women and girls where it is inaccessible, difficult, or expensive. Not only were we able to improve clinical techniques, but we feel we've developed skills as reproductive health advocates.
In that respect, this project promotes empowerment of girls and women. Education and awareness empowers women - providing them with the right information about their reproductive health and options bestows women their basic human right of having control of their reproductive health. In turn, we're giving women the power to make choices about their reproductive health and in turn, their education, family, livelihood, and overall health. It has a cascading effect on the household and the nation - improving maternal mortality, infant mortality, poverty levels, education levels, and government funding and resources.
And so, in our future practice - every woman is an opportunity to share education and awareness on reproductive health, take a pap smear, and give family planning; every woman we meet is an opportunity to provide them this basic, important human right. And, in doing so, we are helping not just one woman, but a household, and a nation.
Editorial response to public concerns on Human Papillomavirus (HPV) vaccine Safety and Efficacy
On Saturday, February 8, 2014, Gabriel Simpson challenged health professionals on the efficacy and safety of Gardasil (HPV Vaccine) which was a very good opportunity for us to review this specific vaccine. Therefore, this was discussed with Professor Naidu and Professor Gyaneshwar, and they allowed Ashton (TI, Wellington Medical School) and us to do a literature review on this issue and prepare a response. This was a rare opportunity, and we thank the professors for the experience.
The NCD Project
Community Health Workers 1 Week Training
Zone nurse Soko of Viseisei Health Centre looks after a total population of 7416 which encompasses three villages, sixteen settlements, three schools, two hotels, one club and two industries. With these figures, it is impossible to imagine a single zone nurse working through all the different aspects of health across such a large population.Thus a Community Health Workers (CHW) Workshop was conducted to enhance and strengthen community participation so duties are delegated and shared to ensure accessibility and prevent any group from being deprived of health services.
We had been given the golden opportunity to learn first hand about the CHW Project, relaunched by Viseisei Health Centre in 2013, by taking part in a one week training and workshop alongside new and current community health workers from Suva and the Viseisei region. The workshop included NCDs Awareness and Education, Healthy Cooking Session, Diabetes and Hypertension with Dr. Tukana, Fiji NCD Director, and Dr. Joe Felsen, Peace Corps Volunteer and retired physician working alongside the Fiji Ministry of health, a session with MOH health inspector with emphasis on Dengue, and sessions on reproductive health and awareness.
We learned many things from the workshop including:
(1) The structural layout of how such a workshop is conducted;
(2) the different views and perspectives that villagers and laymen have about health which can be comprised of misconceptions and wrong information - providing insight to health care providers who were previously unaware;
(3) forming strategic plans to tackle these misconceptions and wrong information;
(4) the values, responsibilities and importance of CHWs in the health sector and the limitations they are confined to;
(5) last, but not the least, how to work in collaboration with the CHWs to achieve a maximum effort in health for the betterment of our people.
NCD Outreach Visits
We accompanied the NCD team comprised of skilled health care providers, health educators, and NCD data analysts to carry out NCD outreach visits at two sites: Lauwaki and Lomolomo (seaside). These outreach visits included health screening (blood pressure and blood sugar), education and awareness (SNAP campaign, diabetes, hypertension, healthy cooking alternatives), and a healthy cooking session (done by the health educators and community health workers). Like the RH team, the NCD team is passionate about what they do and the people they serve - it was inspiring to be around people that were committed to educating the community.
In the outreach, we were able to identify a few patients who had uncontrolled diabetes and hypertension and provide intervention by educating them on the importance of compliance to medication and non-pharmacological aspects of their management. We also advised them to develop strong health seeking behavior by being compliant to their clinic dates and seeking health care when needed.
Besides education and awareness, this proactive approach was amazing as we got to taste the delicious food of health educator and chef extraordinaire, Benjamin Narayan. The healthy cooking session promoted less oil, minimal salt, no sugar and less starch, and more fresh vegetables and fruits. It even promoted backyard gardening for vegetables and fruits, which was a great way of encompassing two aspects of SNAP: nutrition and physical activity. Overall the education, outreach and working on strategic plans to promote SNAP and Wellness was an experience we strongly believe will help us in our careers as doctors and public health advocates. We have been convinced that to change the current picture of our crowded GOPD and SOPD clinics, we need to get down to the roots and into the community level to uphold, enhance, and strengthen primary health care. By doing so, we can prevent the development of NCDs and reduce and reverse the NCD burden that has consumed the majority of the health care budget.
Summary
Our attachment at VSHC has shown us how public health compliments primary health care and that these two entities should not be separate, but united in all aspects under primary health care. In addition, we learned first hand the importance of networking and resourcefulness of each stakeholder in health care and promotion - from the community health worker and zone nurse to the health educators, doctors, and consultants. In the future, we will take advantage of such networking, so that the pursuit of wellness is shared among all stakeholders and that comprehensive, preventive health care is accessible to everyone. We learned about compassion - love all and serve all - by the example of the VSHC family and we thank them for their lessons, time, sincerity, and friendship.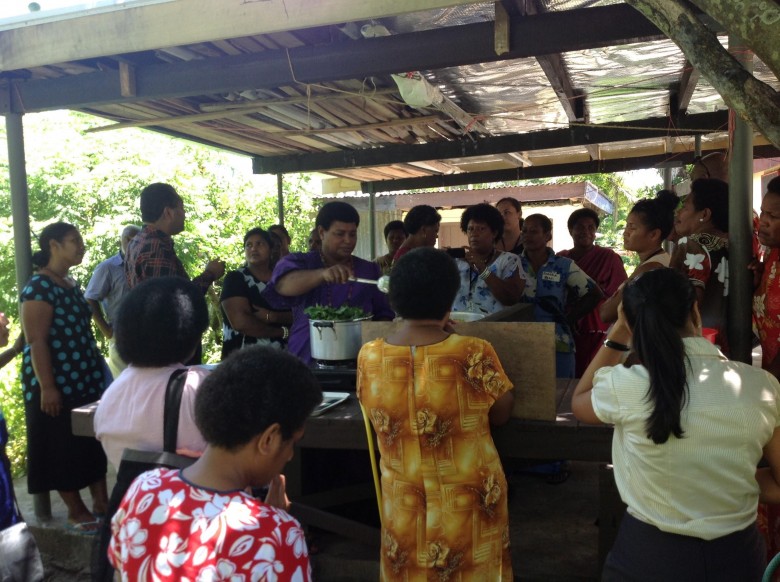 Community Health Workers Workshop: Healthy Cooking Session by CHW Mereoni.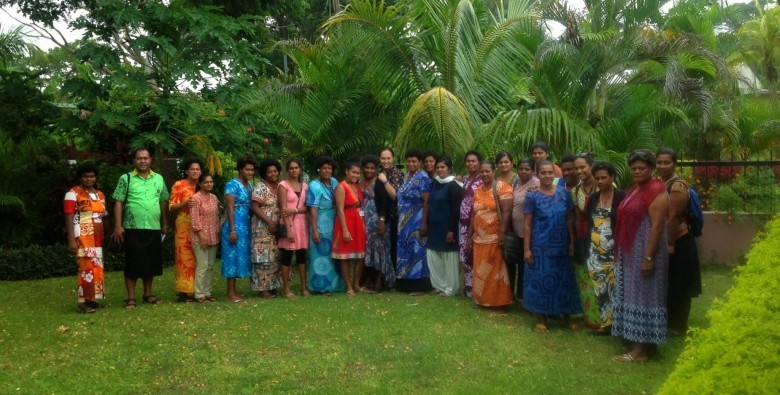 Community Health Workers Workshop: Closing photo with all the community health workers.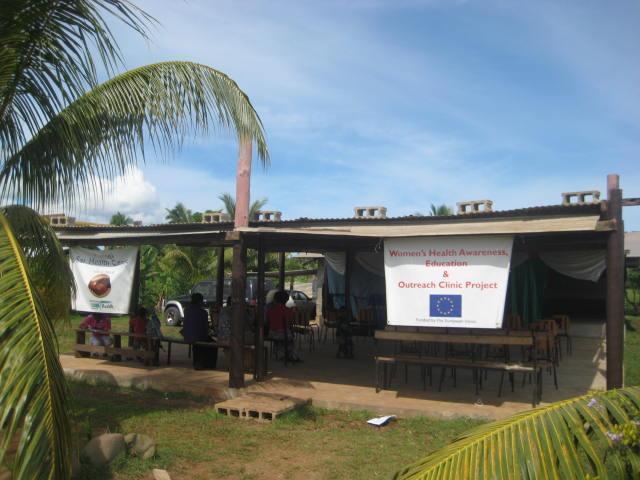 Women's Health Awareness, Education & Outreach Clinic Project: Korovuto Settlement.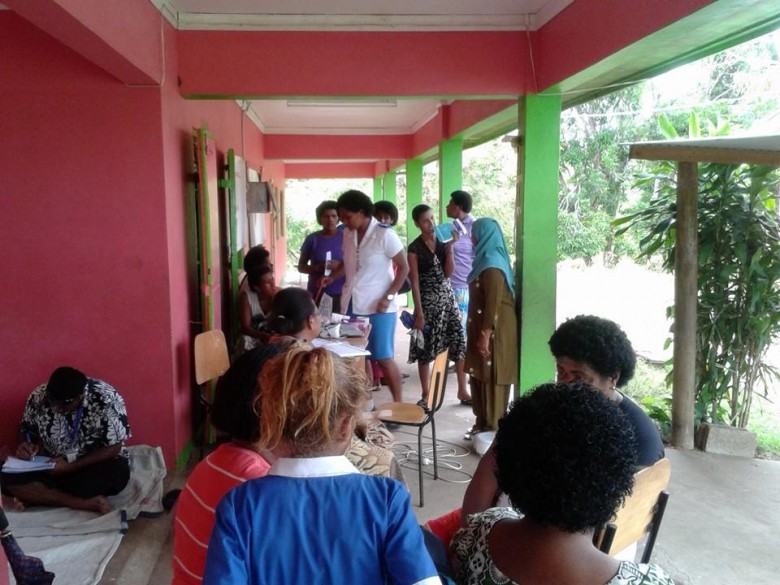 Women's Health Awareness, Education & Outreach Clinic Project: Nawaicoba School.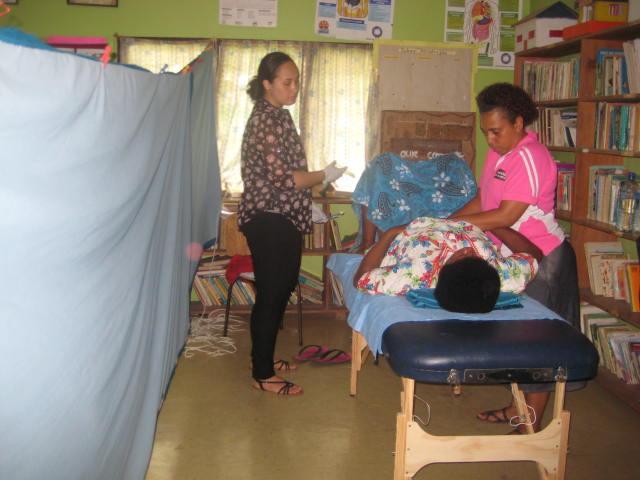 Women's Health Awareness, Education & Outreach Clinic Project: TI Gina and reproductive health nurse Amelia Ake at Nawaicoba School.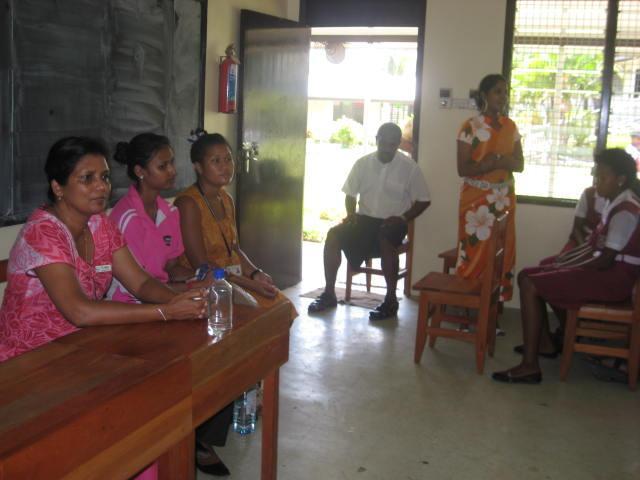 Women's Health Awareness, Education: TI Sharon with Dr. Swaran and data analyst Warsha at Human Papilloma Virus (HPV) Vaccine Advocacy at Andrew's Primary School.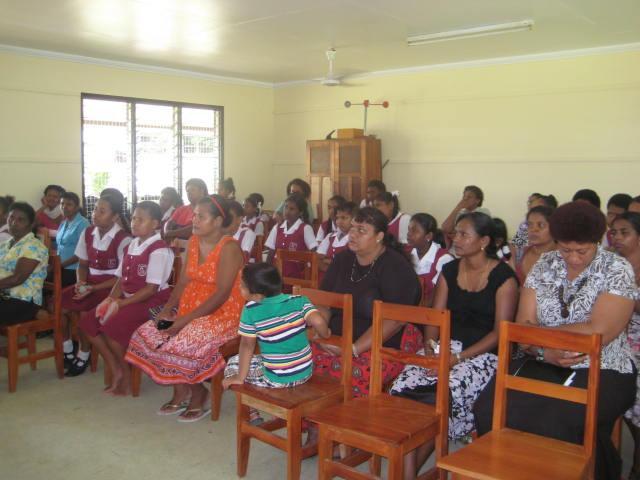 Women's Health Awareness, Education & Outreach Clinic Project: HPV Advocacy at Andrew's Primary School.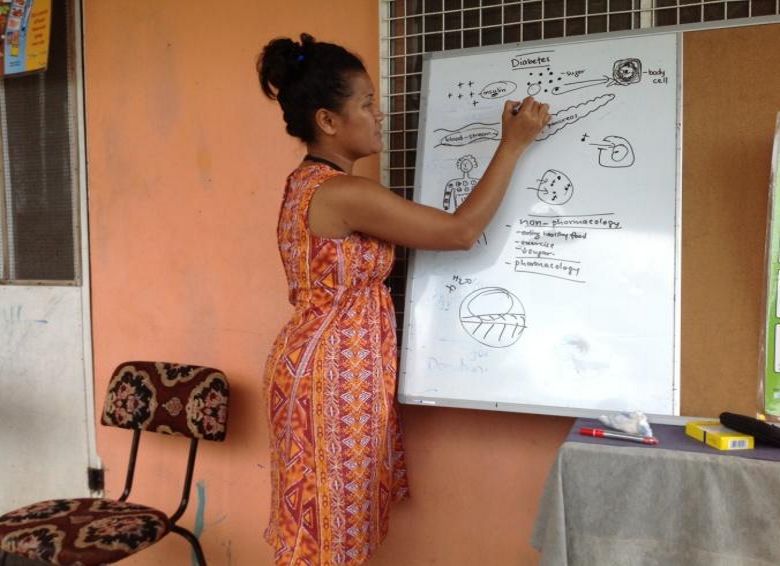 The NCD Project: NCD Awareness, SNAP, and Healthy Cooking Session - TI Sharon explaining diabetes at Lomolomo (seaside).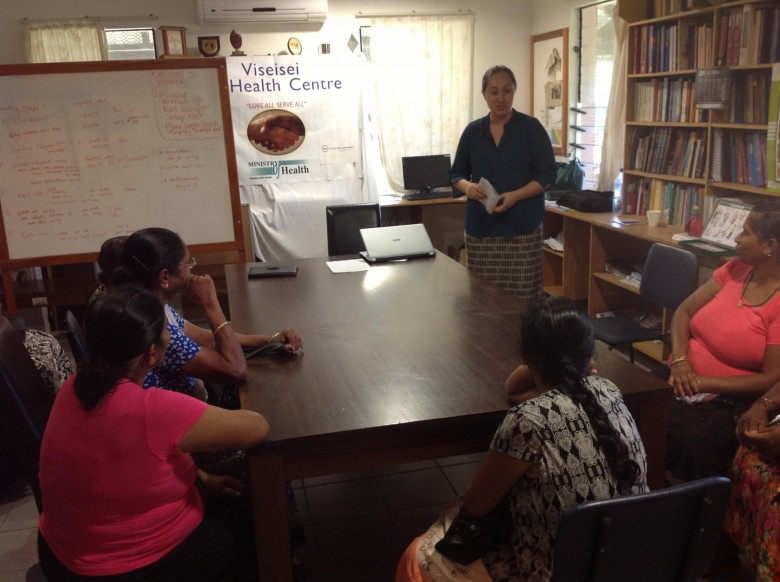 The NCD Project: TI Gina promoting physical activity to NCD patients during SOPD clinic.