Young Mothers Project – Nadi Series – Part 1
2017.08.26
Facilitators CCOHSI Team:
Coordinator:
Ms. Lauren Toll (Community Health Promotion Officer/AVI volunteer)
Facilitators:
Seremaia Koroi (Health Promotion Officer)
Amelia Ake (Project Nurse)
Sr. Daivalu (Project Nurse/CHW Supervisor)
Mosese Baseisei (Project Manager)
Prof Rajat Gyaneshwar (VSHC Medical Director)
Lauren Deakin (Public Health Communications Mentor/AVI volunteer)
Eileen Lindemann (Volunteer Dietician)
Cassandra (Volunteer Nurse and Nutritionist)
Attendees

The workshop was attended by the following:
11 young mothers
4 District Nurses
4 Community Health Workers
Chief guest Mr. Isoa Natui
The workshop was held at the Provincial compound at Koroivolu, Nadi. The team was expecting 17 participants, however only 11 were able to attend. The workshop was also attended by Community Health Workers from CCOHSI Project Communities as well as four nurses from Nadi Health Centre. The official opening was conducted by Mr. Isoa Natui, Charge Nurse of Maternity at Nadi Hospital. Mr. Natui's speech was respectful and empowering towards the young mothers, and recognised what a difficult yet rewarding journey motherhood can be.
Many of the young mothers were shy to join in group conversations at the beginning of the workshop, however became more comfortable and willing to participate after morning tea. The Sexual and Reproductive Health session began with participants brainstorming what they understand about sexual and reproductive health. The group identified key messages including sex and reproductive organs. The group was then asked about potential problems associated with sex, with issues raised including unplanned pregnancy, STI and Family Planning. This exercise was an ice breaker to our session on STI, cervical cancer and Family Planning.
The STI session started with the "hand shake game" to illustrate how unprotected sexual contact spreads STIs. The group was then divided into three and given questions on the signs and symptoms of STIs, after which they brainstormed how they can prevent these infections. Staff Nurse Amelia provided education on cervical cancer and its prevention through an interactive session. The last session covered Family Planning, in which the participants were given different types of contraceptives to explain to the group. This was followed by time to ask questions to avoid misconception of the reproductive health topics covered. To finish this session, Professor Rajat spoke on the importance of empowerment. He encouraged the young mothers that unexpected pregnancy is a setback and challenging but is not the end of the world. He gave an example of President Barrack Obama, whose mother was also a single mother.
After lunch, the session on Domestic Violence and Factors that Disempower Women was facilitated by the CCOHSI Team counsellor Nisha Khan. Brainstorming and case scenarios allowed the young mothers to discuss the consequences of violence as well as the importance of not accepting violence. The effects of violence on children was also discussed. The young mothers were also informed of the current Domestic Violence Restraining Order and the types of restraining orders that are available.
The session ended with breastfeeding and transitional feeding techniques for babies. This session was undertaken by our volunteer nurse Cassandra from Australia and volunteer dietician Eileen from America. The session was useful as basic techniques such as latching on breast were explained, and the types of food that are appropriate for infants.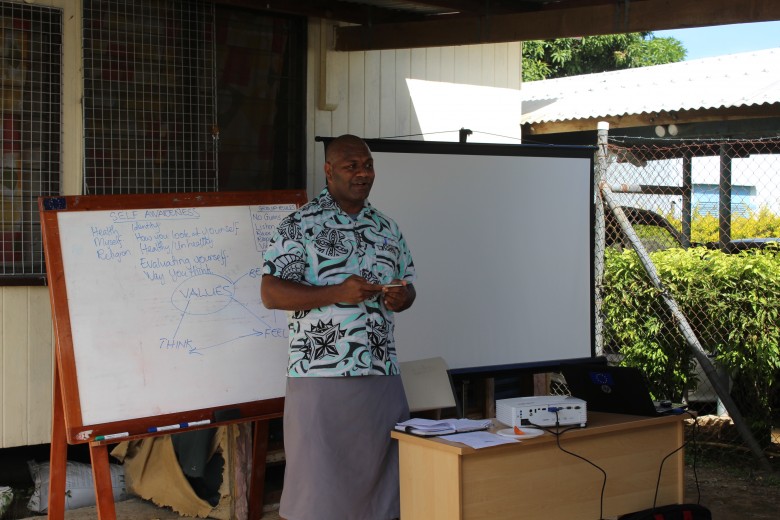 Official opening of the workshop by Mr. Isoa Natui, Charge Nurse of Maternity at Nadi Hospital.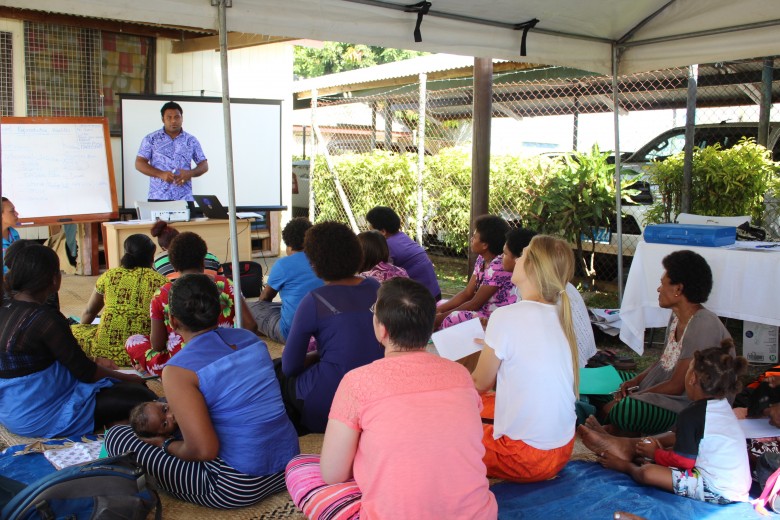 CCOSHI Health Promotion Officer Seremaia Koroi and participants at the first workshop in Nadi (June 2017).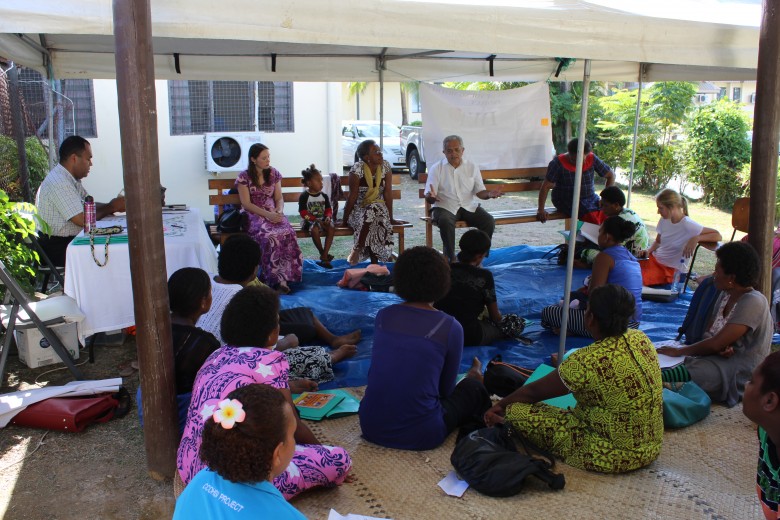 Professor Rajat speaking on empowerment.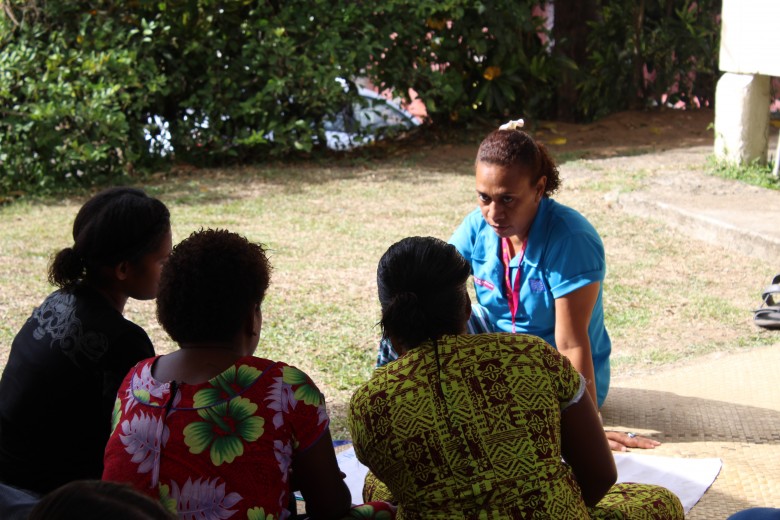 Staff Nurse Amelia assisting with group discussions on Reproductive Health.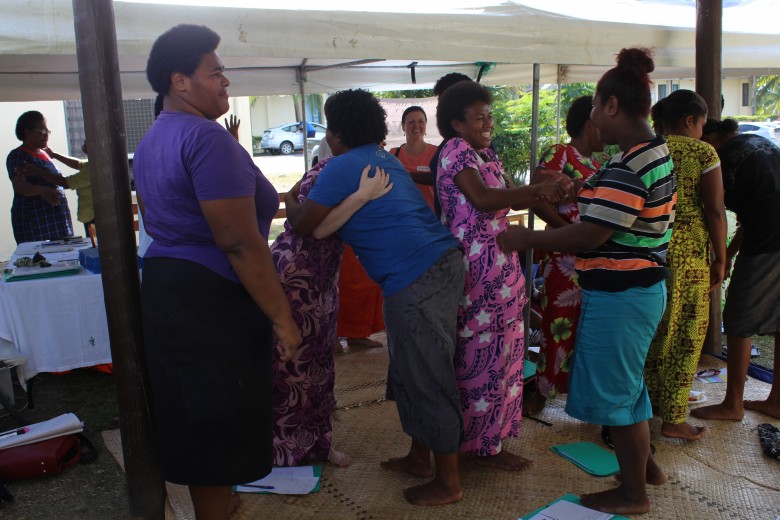 The 'Handshake game'.