Final Young Mothers workshop.
2018.03.17
The final Young Mothers workshop was held last Tuesday 6th March in Lautoka. This workshop invited mothers who had attended at least one workshop from the previous series in Nadi, Lautoka, Ba and Tavua.

The aim of the final workshop was to engage local stakeholders to discuss with the mothers, ways of overcoming barriers to achieve their goals, bring together all mothers as a base for social networking, provide an opportunity for family planning and women's health checks, and celebrate International Women's Day (March 8th). The theme of the final workshop was 'Empowerment and Overcoming Barriers', which tied together with the theme for International Women's Day of 'Press for Progress'.
A total of 28 mothers and 6 Community Health Workers attended the day, along with a wide variety of stakeholders such as Zone Nurses, government ministries, and educational bodies. VSHC was privileged to have two inspirational women speak to the mothers - Makereta Naisau (Divisional Women's Officer, Department of Women) as Chief Guest, and Debra Sadranu (Managing Director of Spa Academy Fiji) as a guest speaker.
The program also included:
Discussions on empowerment, gender equality, and pressing for progress.
CV writing and goal setting.
Stakeholder panel discussion on overcoming barriers with - Ministry of Youth and Sports, Department of Women, Department of Social Welfare, Technical College of Fiji, National Employment Centre, Empower Pacific, and Spa Academy Fiji.
Overview of Young Mothers Project and findings from follow up assessments.
Registrations with National Employment Centre (NEC).
Pap smears and family planning available in clinic bus.
Success story shared by a young mother who found employment after attending the Nadi Young Mothers workshops.
The day was a success with four mothers registering with NEC, eight attending for women's health checks, and the majority of mothers taking contacts and forming links with stakeholders and other attendees to enable access to services. It was also a great opportunity for the mothers to gain support networks amongst themselves. The day ended with certificate presentations and a cake to celebrate.
Vinaka vakalevu to all presenters and attendees and we wish the young mothers all the best as they 'press for progress' towards their goals.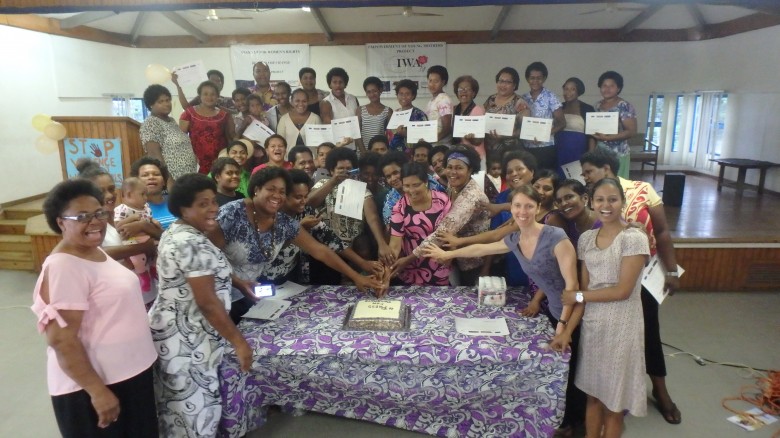 Celebration of International Women's Day and workshop completion.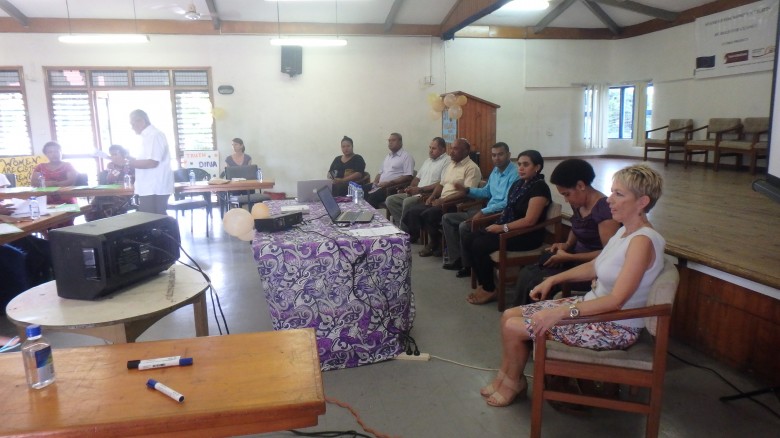 Guest panelists in discussion.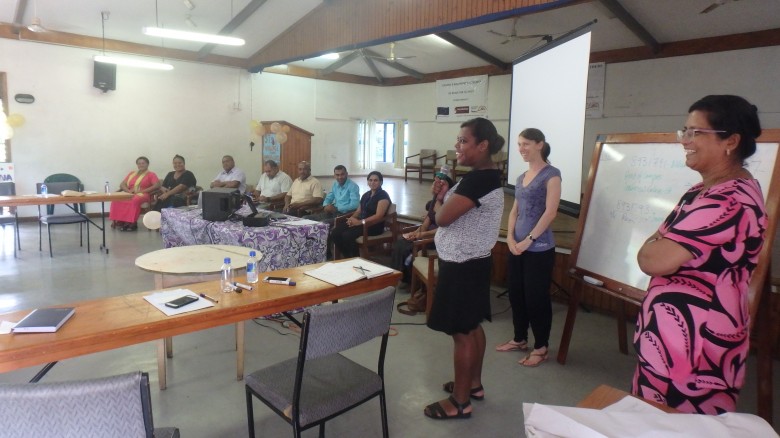 Young mother sharing her success story.