Bose ni Momo for the Ba Province
2014.12.03
DATE: 26TH NOVEMBER 2014
VENUE: WATERFRONT HOTEL
The Chairman of the Ba Provincial Council invited VSHC to make a presentation to the Bose ni Momo. This invitation was a result of a consultative meeting held between VSHC and the Chairman and his advisors a month earlier in Viseisei. The meeting was to seek the Ba Provincial Council's assistance in facilitating health initiatives within the Itaukei community. In the absence of the Council of Chiefs, individual provinces have convened their own Chiefs meeting. For the Ba Province, it is known as the Bose ni Momo. This group's endorsement is essential to progress initiatives within the Itaukei community.
The meeting with the Bose ni Momo was held at the Tanoa Waterfront Hotel on 26 November, 2014. This was the first Bose ni Momo in the country to take on Wellness as its main agenda and endorse the need to have an intervention process throughout the Province based on the STEP Survey result from the Viseisei Sai Health Centre. This initiative has the potential to strengthen not only the Community Health Worker program, but to empower the ordinary village folks, their tribe and sub clan in taking ownership of Wellness. It also should formalize the village council's responsibility in emphasizing the Wellness agenda of the Ministry of Health and to involve the Village Council administration at an operational level for implementing interventions.
This initiative has been designed to empower the community to be involved in promoting wellness in collaboration with the MOH. The Itaukei Affairs has been in consultation with the MOH at the national level for some time. However engagement at the Provincial level had not occurred. To progress this VSHC collaborated with the DMO Western and the Ba Provincial Office. Together they developed the strategy and planning which resulted in this historic meeting. The Wellness Advisor of the MOH Dr Isimeli Tukana observed after the meeting that "This trip has been a worthwhile trip, where we will Provincialise the Wellness Concept."
Clear demarcation of boundaries will be the next step to be taken where the Tikina representatives will be having a brief regarding Wellness Issues. In order to roll out the intervention program working boundaries would need to be determined. At the moment there is an overlap between the Medical Boundaries and the Provincial Council Boundaries. In determining these new operational boundaries urgent assistance from the Commissioner's Office will be sought so that communities outside the villages can be involved.
The Ba Province is the economic hub of the nation and the most urbanized region with the most municipalities and rural development activities. Therefore a successful collaboration between the MOH and the Provincial Council should yield positive results.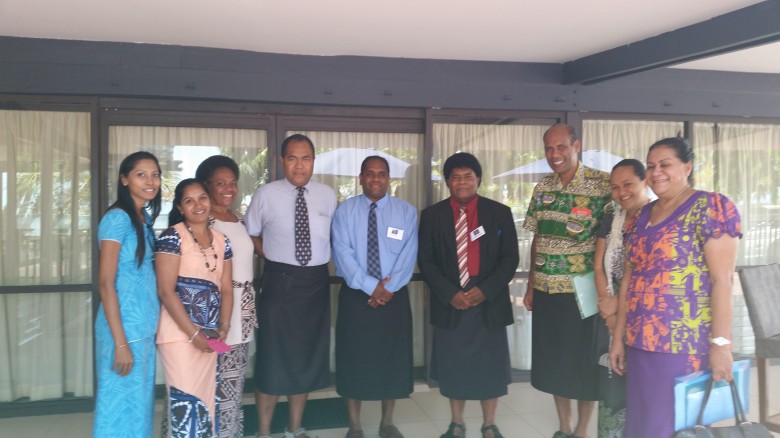 VSHC AND MOH Team with the Roko Tui Ba Provincial Council and Chairman of Bose ni Momo (Tui Vitogo)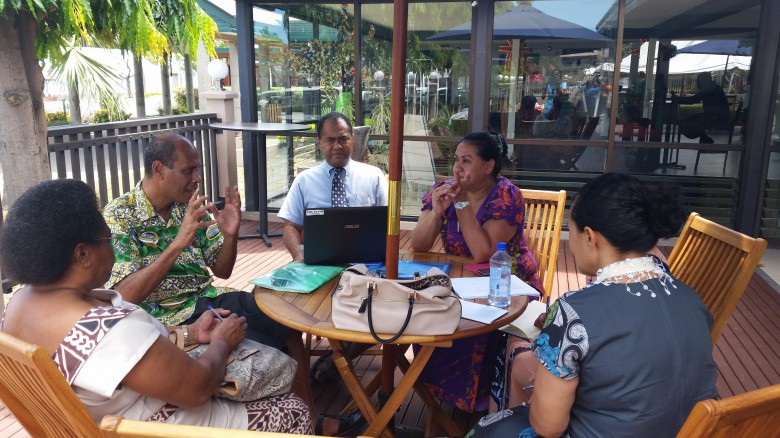 Dr Isimeli Tukana debriefing the team