World Health Day - 7 April 2017
2017.04.10
Depression #LetsTalk
Depression is the leading cause of ill health and disability worldwide currently affecting over 300 million people, an increase of more than 18% between 2005 and 2015.
The World Health Organisation held the first World Health Assembly in 1948 where it was decided that the 7th of April each year would be declared 'World Health Day' in order to highlight the importance of global population health. Each year the World Health Organisation chooses a theme that is relevant and specific to global health trends. The theme for the 2017 World Health Day is 'Depression: Lets Talk' with the goal of the campaign to create a conversation about mental health and mental illness to both reduce stigma and encourage those suffering to seek help. World Health Day is acknowledged internationally by both government and non-government organizations and is celebrated both regionally and locally across countries.
In Fiji, multiple celebrations occurred across the country. The CCOHSI Team attended the World Health Day March in Shirley Park, Lautoka. The program started on Fiji time and consisted of a March around Lautoka City, ending at Shirley Park. After the march, participants were provided with morning tea and were addressed by the Chief Guest, Ruth Atu (Lautoka/Yasawa District Officer). Youth Champs for Mental Health then gave multiple personal reflections and passionate presentations on depression, stress, stigma and anger management. This was followed by a Zumba session and the opportunity for participants to have their face painted and hair styled. The program ended with lunch and participant discussion about the events of the day.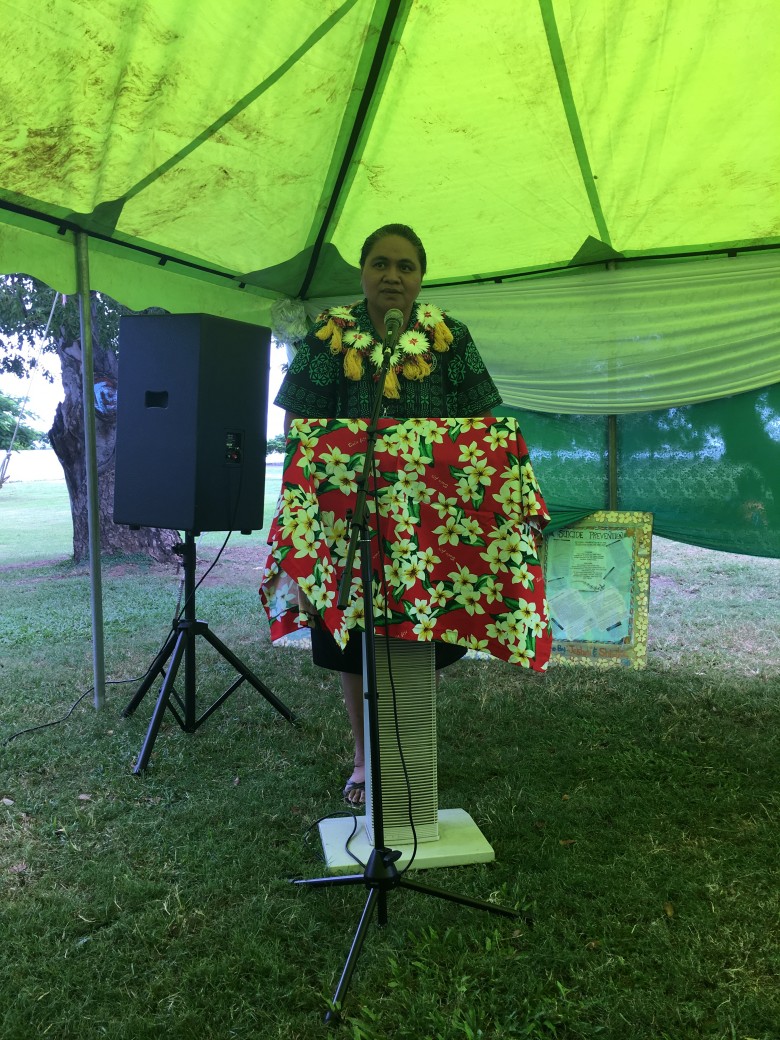 Chief Guest, District Officer Ruth Atu giving her opening address.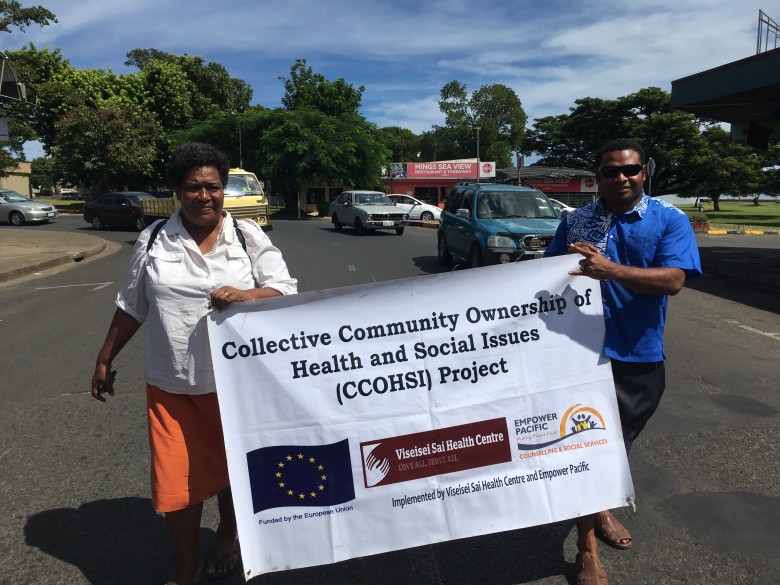 CCOHSI Team members Amelia and Koroi marching.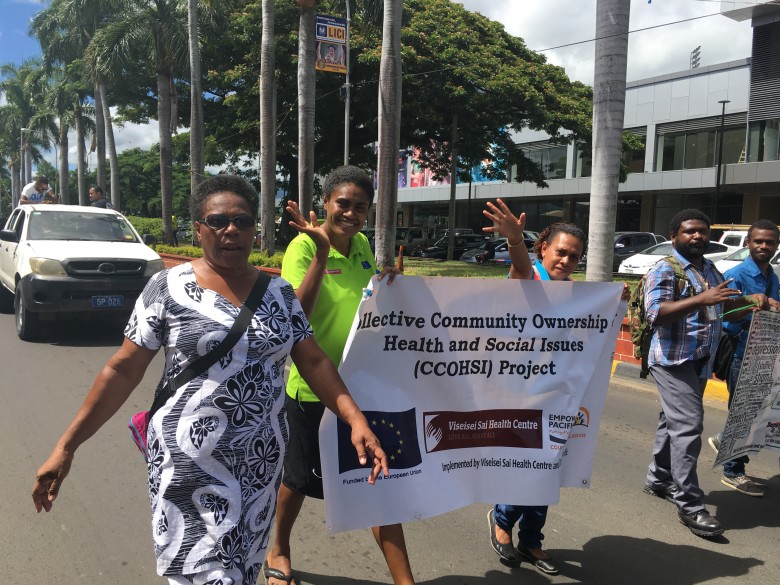 CCOHSI team members Sister Daivalu, Renivani and Amelia marching.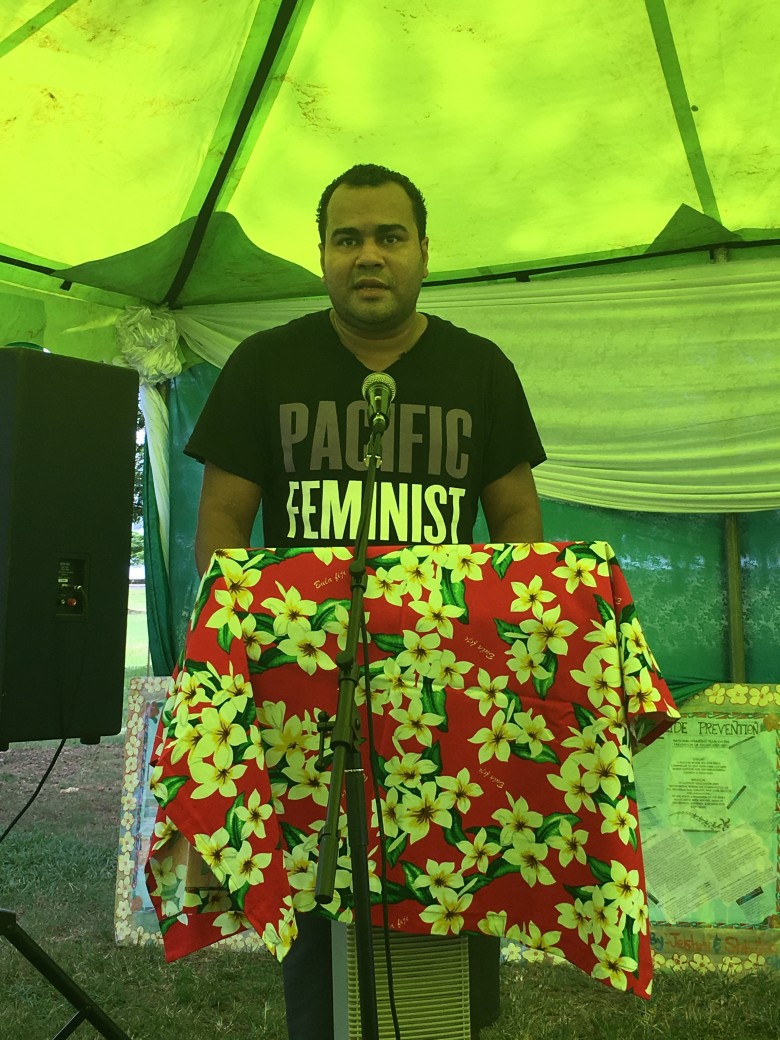 Lionel from "Youth Champs for Mental Health" presenting.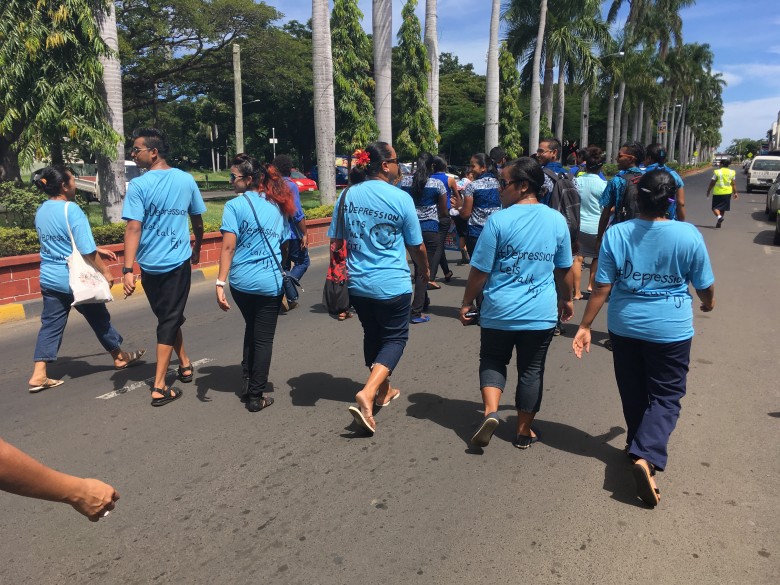 Marchers in Lautoka.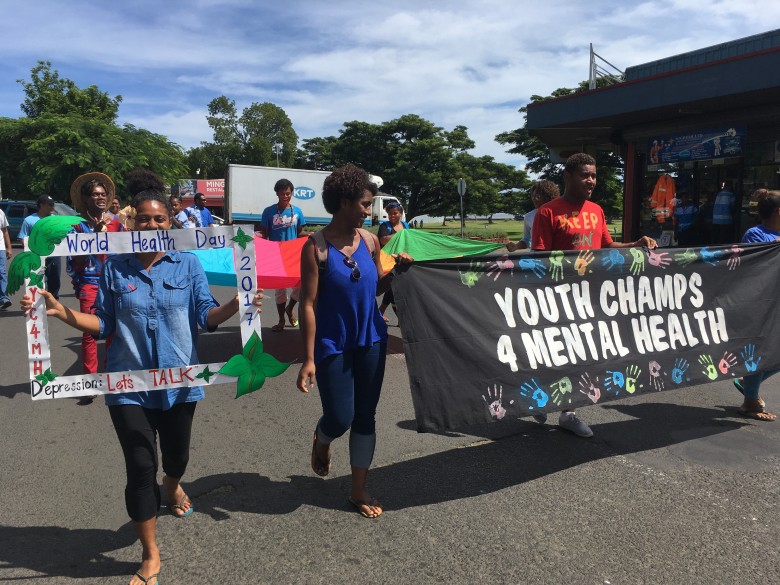 March participants from "Youth Champs for Mental Health".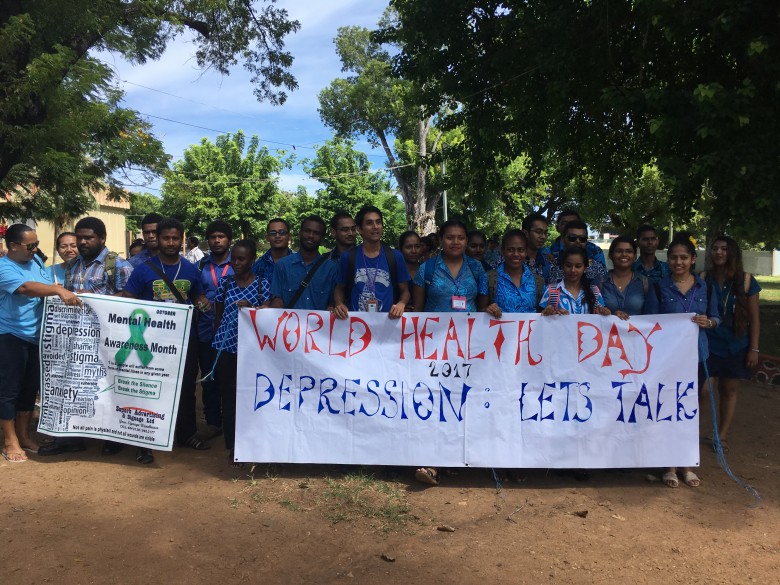 March Participants holding the banner with the theme of "Depression, Let's Talk."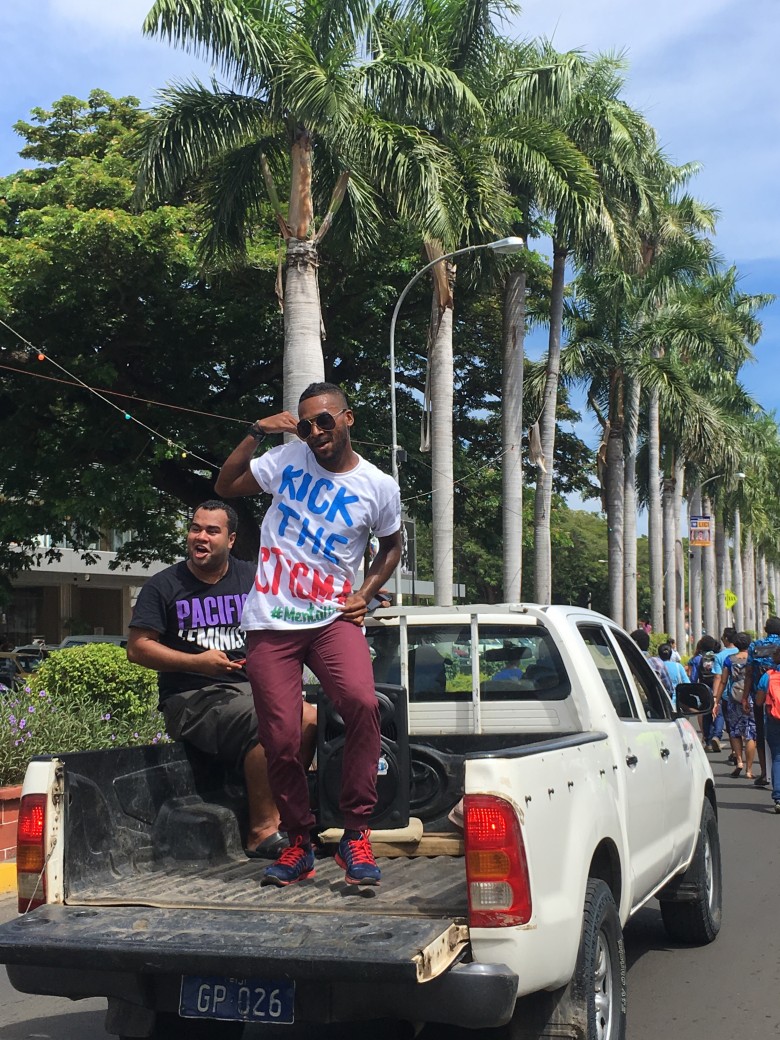 "Youth Champs for Mental Health" dancing throughout the march.