World Cancer Day workshop.
2017.02.07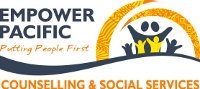 Collective Community Ownership of Health and Social Issues (CCOHSI) Project Update.
This workshop was organised by Viseisei Sai Health Centre (VSHC) staff in partnership with Empower Pacific.
The World Cancer Day workshop was held on Friday, February 3rd, 2017 at Western Health Centre, Lautoka, in collaboration with Fiji Ministry of Health. Nurses of varying disciplines, zone, family planning, oncology and paediatric oncology, from Nadi, Lautoka, Ba and Tavua districts attended.
Fiji has one of the highest rates of cervical cancer in the world, and has the second highest in the Pacific, thus the workshop focused strongly on cervical cancer education. Professor Rajat Gyaneshwar, Associate Professor Dr. Swaran Naidu and members of the CCOHSI team facilitated this workshop. The workshop included the definition of cancer, predisposing factors including lifestyle risk factors, screening techniques – including how to perform pap-smear correctly, recognising the normal and abnormal cervix, when to refer and the optimal environment to undertake pap-smears. The workshop also included discussion on Breast Self Examination (BSE) and demonstration on best practice technique.
Social Determinants of Health (SDH) such as socioeconomic status, disempowerment, level of education, environmental factors and access were also discussed in terms of how they become barriers to accessing health and healthcare as a basic human right. The workshop strongly encouraged nurses to treat their patients holistically and follow systematic examination techniques, especially in relation to women's health and sexual reproductive health. Patient advocacy was also a focus where nurses from all disciplines were encouraged to refer when needed and proactively follow-up their patients test results.