Volunteer Lauren Deakin - Reflections.
2018.06.12
Lauren Deakin is a Registered Nurse with a Masters in Public Health and Tropical Medicine. She volunteered at Viseisei Sai Health Centre from January 2017 to May 2018 as a Public Health Communications Mentor through Australian Volunteers International.
Here is her personal reflection of her time spent volunteering at VSHC:
My time spent at Viseisei Sai Health Centre is something I will never forget. When I began my contract in January 2017 I was warmly welcomed into the Viseisei project team, already 9 or so months into the EU funded Collective Community Ownership of Health and Social Issues Project. My role was planned to be one of teaching, aiming to build the capacity and abilities of my local colleagues. However, for as many workplace and communication skills that I taught, I found I learned just as much, if not more, in return from my colleagues. I will miss the long drives to the communities, the overnight stays in the villages, the endless laughter and yes, even the exhaustion of it all. I commend the CCOHSI team for their enthusiasm, passion and hard work without which, the project would not have experienced such success. This volunteer placement has allowed me to experience Fiji and public health in a new light. Through service I feel I have grown to better understand the meaning of the motto 'Love all, Serve all' and now try my best to incorporate the Viseisei Sai Health Centre's principles into each day, as I move forward into new opportunities.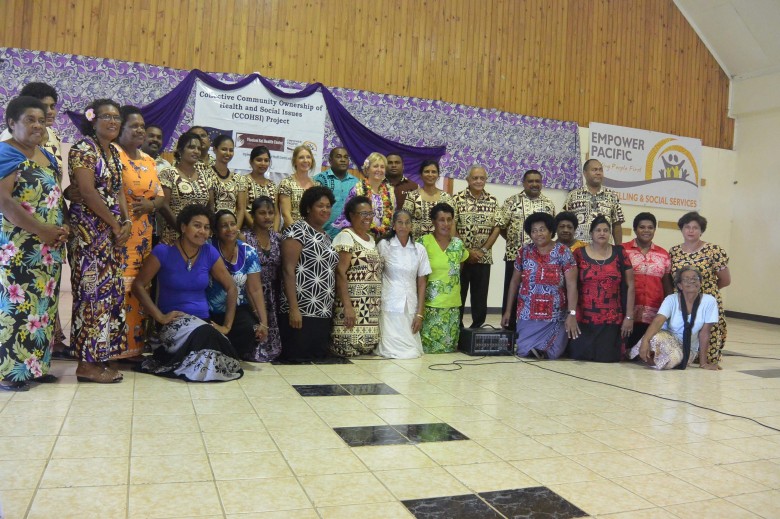 The CCOHSI team and the incredible Community Health Workers involved in the project.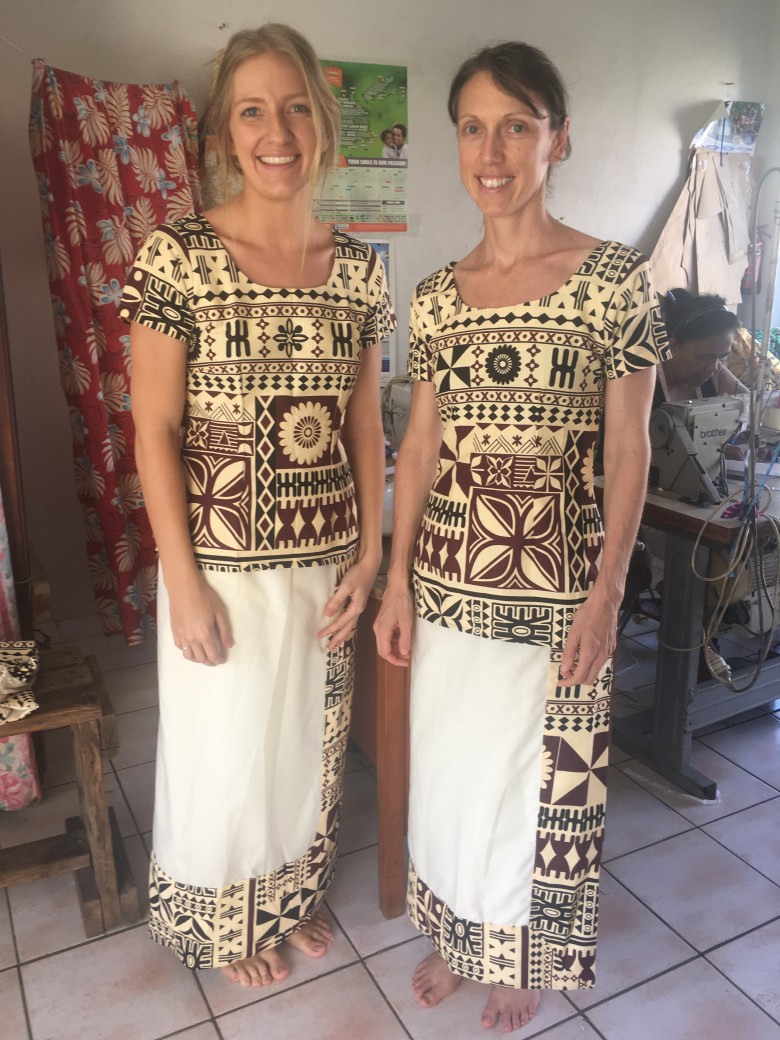 AVI Volunteers Lauren Deakin and Lauren Toll in Kalavata for the final CCOHSI event.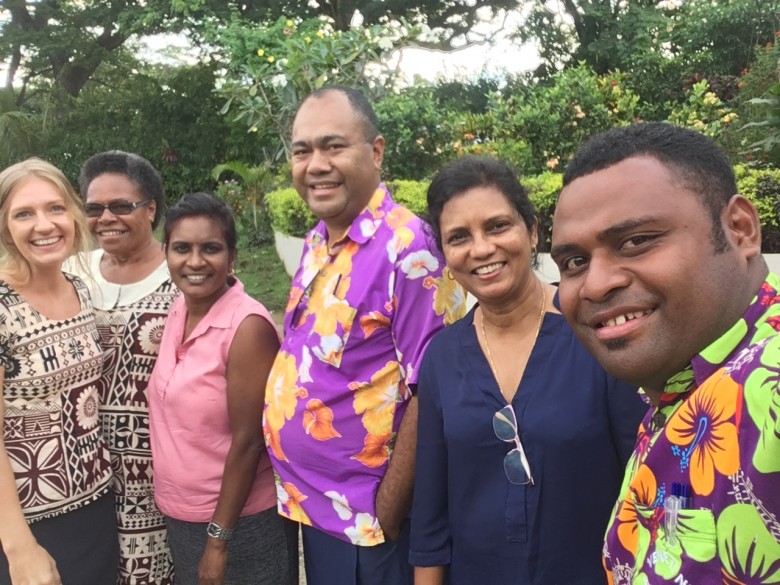 Lauren, Sister Diavalu, Roshni, Mosese, Dr. Swaran and Koroi from the CCOHSI team.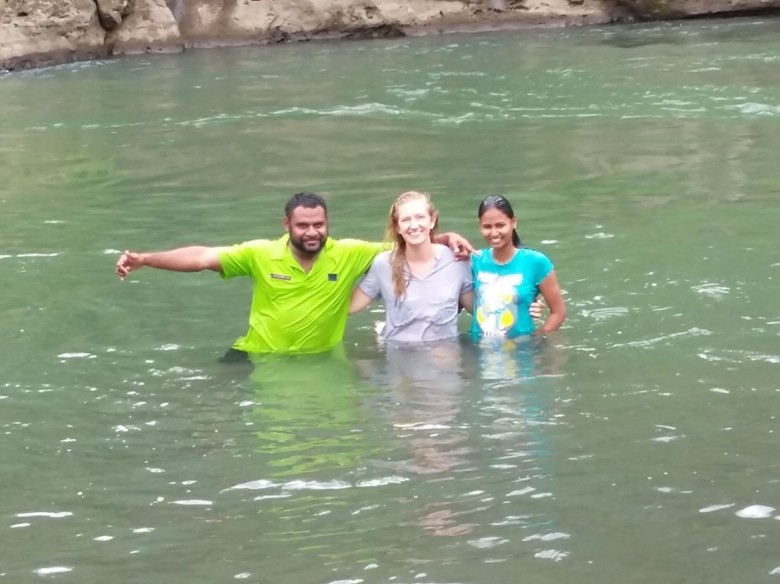 Koroi, Lauren and Warsha bathing in the river beside Koro Village, Nadarivatu.