Viseisei Sai Health signs Contract with FCDP
2013.07.29
The Viseisei Sai Health Centre Trust has received a grant from the Fiji Community Development Program (FCDP), an AusAid funded program, after a competitive tendering process. This project will allow us to continue the work started under the previous NCD project which was funded by the University of New South Wales. The UNSW funding ended on July 31st and therefore this new grant is timely.

It will allow us to do the following:-
Empower the Community through advocacy, education and health promotion activities to change their attitudes resulting in healthier life styles.
Promote Wellness and reduce risk of NCDs by reducing or ceasing activities such as smoking, binge drinking, kava drinking, unhealthy eating habits and lack of physical exercise.
Encourage members of the community who are already diabetic or have hypertension, obesity and other high risk health issues to comply with disease management in order to reduce complications and early death.
To train and deploy Community Health Workers to assist VSHC in its primary health care initiatives.
To create a model of effective community intervention in a primary health care setting so that this can be adopted by other civil society organisations to help reverse the NCD crisis.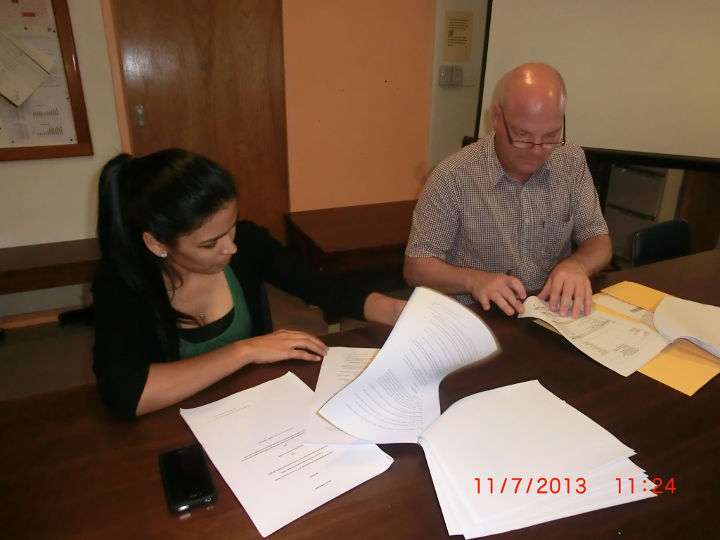 FCDP Team leader, Michael Brownjohn on behalf of the FCDP Team and Ashni Prasad on behalf of Viseisei Sai Health Centre signing the contact.