Reflections of the week
2013.05.24
Reflections from Staff Nurse Soko
This week was great for me as I got to practise integrated management of childhood illness (IMCI). I had just got back from an intensive 2 weeks training on this and practising what I was taught was awesome. Now, I am able to see children below 5 years and it is a great feeling to be able to solve some of their problems. Apart from this, the week was just like any other, giving injections, doing dressings, attending to diabetics and hypertensive's and my favourite baby clinic.
Reflections from Ake from the RH Team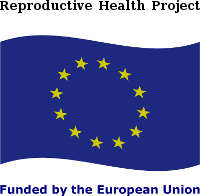 This week we went to Saru Back Rd where we saw 32 women, mainly Indo Fijians. Whilst Jokapeci, George and Koroi did health education, Anne and I did breast examinations and Pap smear screenings. The Narayans kindly allowed us to use their veranda and electricity for the day. They also gave us tea and sandwichs.
On Friday we went to Tavakubu Fijian community. We did very much the same things but on this occasion we saw mainly iTaukei women. The cancer society van makes it easy for us because it is air conditioned and well equipped. We saw 35 women.
Reflections from Namrata from the NCD Team
This week we went to Lomolomo public school on Thursday to their annual parents and teachers' association meeting. There were about 50 people there. Sheetal, Ben and I screened 34 people for diabetes and blood pressure and Dr. Joe gave the health talk.
Reflections from Pa at the Front Desk
I enjoy working as a front desk attendant. It is awesome to work with the hard working staff. It was interesting and challenging as I meet a lot of people from all works of life some with serious sickness and a lot with slight ones who pretended to be very sick.
It is challenging when patients are kindly advised that there is no Nurse Practitioner / Doctors available/ the reaction they gave on their faces- some do accept but most were really upset.
The Med Tech system has been installed and I find it easy and effective to find patient folders.
Reflections from Professor Rajat
I was getting worried about our medical record system but now with Med Tech as Pa observes this solution may be solved. We are however waiting for Amit Prakash to finalize the net working.
The team has been working hard this week preparing for the teachers workshop on Monday. This is going to be a very important workshop because Swaran and I have an opportunity with the support of our medical educator team to help school teachers become more confident in delivery of the family life education program at schools. A component of the family life education program is about sexual and reproductive health so this fits in well with the preventative health strategy. Next week I will report more on this initiative.
Joe has been busy working through several boxes of drugs donated by the New Zealand Sai team and I await a report from him next week on this.
This is a beautiful time of the year in Fiji and the grounds are looking beautiful. The bougainvillea plants on the fence have begun to bloom their splendor.