Reflections from NCD team
2013.11.07
Celebrity Chef, Lance Seeto approached the NCD Team to conduct a Healthy cooking Video shoot in the Vuda Zone. Seetos TV shows are popular and we are fortunate to work with him to help educate the community in changing attitudes and creating awareness on healthy eating.
The first segment was shot at the Vuda Primary School. The class 8 students were educated on the importance of healthy meals. Chef Seeto helped the students make healthy sandwiches with a variety of things available such as fruits and vegetables. Students were very creative and used bananas, lettuce, cheese, meat, cucumbers, tomatoes, etc to make healthy and tasty sandwiches.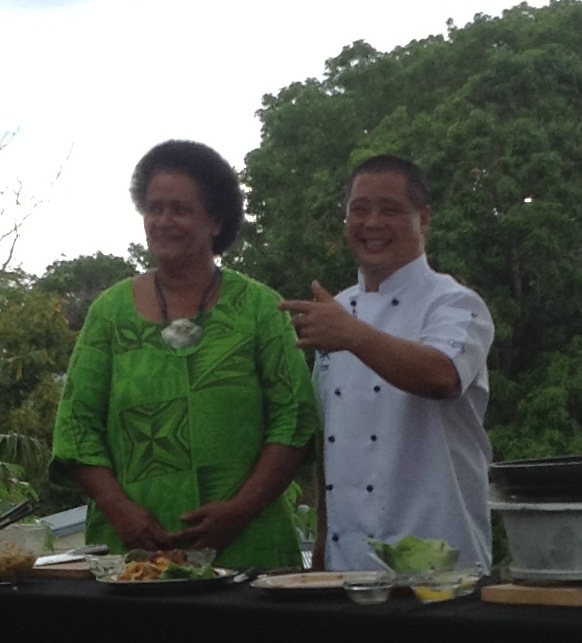 Chef Seeto and Adi Senitiki at the Cooking Show

The second segment was shot at the Vuda Community Hall with Randini Vuda, Tui Vudas Wife, Adi Senitiki featuring with Chef Seeto. In the session Chef Seeto together with Adi Senitiki made a root crop salad which was served with Fried Pork.
Seeto showed the importance of removing all the fats and eating lean meat. He used very little oil. However, he seasoned the pork with garlic and soy sauce. He did not put any salt at all as the soy sauce contains salt. In the root crop salad he included sweet potatoes, taro, and vudi. He seasoned this honey, spring onions, coriander, chilies and honey.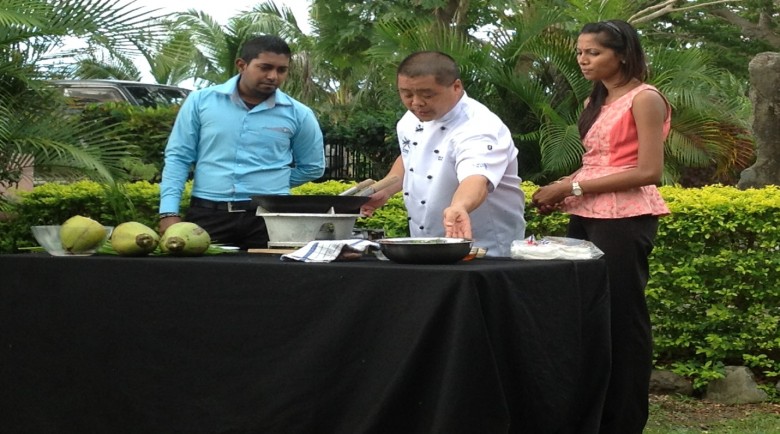 Chef Seeto, Ben and Sheetal at the Cooking Show.
The final segment was at the Health Centre. A chicken stir fry dish was made with lots of vegetables. Again soy sauce was used and no salt was added while cooking. Ben and Sheetal featured on the TV show and were able to learn a lot from Chef Seeto's cooking demonstrations.
The emphasis was to use more herbs and spices and less salt and oil. The team is grateful to Fiji Television and Chef Seeto for this great opportunity to create awareness and educate its local community of the importance of healthy eating.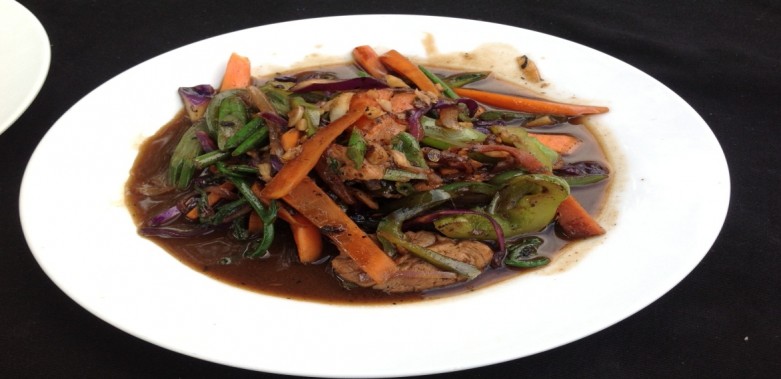 Chicken stir-fry Vegetables.