NCD Team Home Gardening project.
2014.06.18
HOME GARDENING FOR WELLNESS
A project of Viseisei Sai Health Centre funded by the Wellness Unit of the Ministry of Health
Healthy nutrition and physical activity are both important strategies in promoting Wellness. Viseisei Sai Health Centre (VSHC) was successful in receiving a grant from the Ministry of Health to promote home gardening in the Viseisei Health Zone. The project commenced on 15th May, 2014. The project involves a team going out into the community and identifying a host family who are prepared to participate in this pilot project. The project aims to encourage families to undertake home gardening so that they have regular access to fresh vegetables and ingredients for daily consumption. There are many vegetables which are easy to grow and can add to the making of a meal cheaply. For example Bele, khatta bhaji, baigan, chillies, and mint can all be grown in fairly confined spaces.
The communities who have so far joined the pilot include Dreketi, Waikatakata, Barara, Vunayawa, Napoidi, Lomolomo Village, Viseisei Village, Vuda Back Road, Lauwaki Settlement, Lauwaki Village and Lomolomo Seaside. A total of 126 households have started home gardening. These households were identified with the help of community health workers who will also be responsible for continued support during the pilot.
Each recruited household was required to fill a pre gardening questionnaire. The VSHC team including the community health worker helps the householders to dig up garden beds and plant seedlings. The community health worker and the project team will periodically visit the households to monitor the progress of the home gardening initiative. This will be used to monitor and evaluate the project and to provide the Wellness Unit of the Ministry of Health with the lessons learned.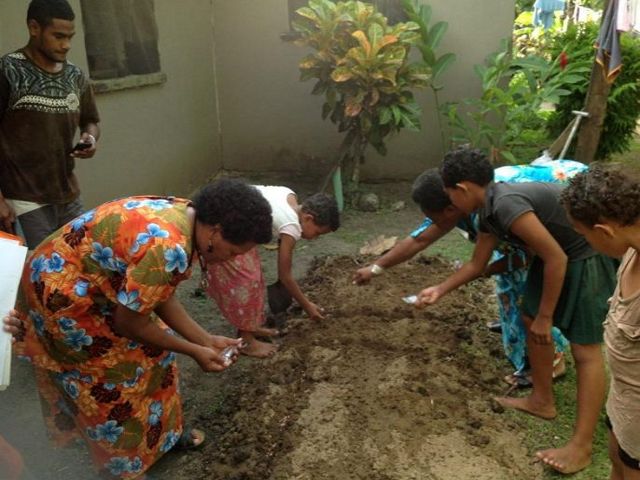 Group working on a backyard garden at Viseisei village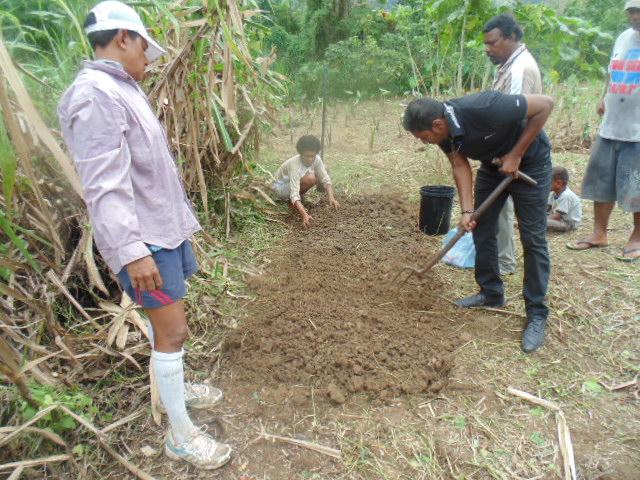 Mata from Waikatakata and supervising project staff member Ben prepare a garden bed!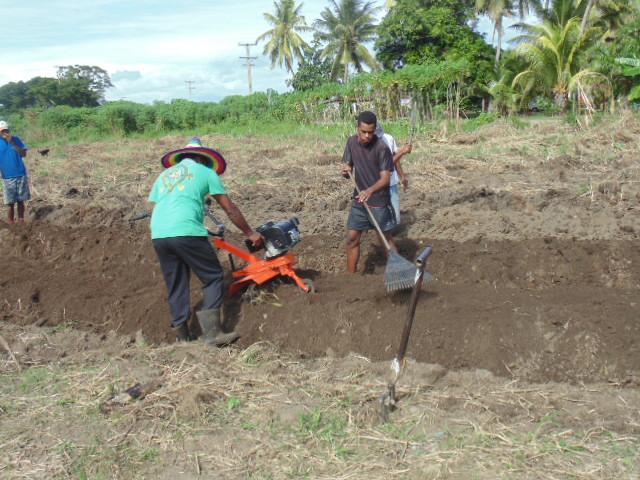 Project staff with rotovator in Lomolomo village.
The rotovator was funded by the Wellness Unit grant.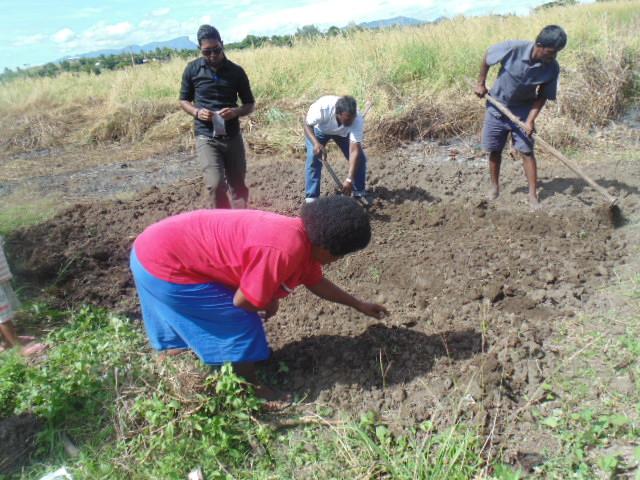 Project staff with a family in Dreketi.