Farewell Nisha!
2017.10.05
Yesterday the Viseisei Sai Health Centre team said goodbye to one of CCOHSI team members, Nisha Khan. Nisha has been with VSHC, seconded from Empower Pacific (who are partners in the CCOHSI Project) since April 2016 working on the Collective Community Ownership of Health and Social Issues (CCOHSI) Project as a Counsellor and Social Worker.
Nisha has been a key member of not only our CCOHSI team but has made a positive and lasting impact on the communities and individuals she has encountered through her work on the project.
We celebrated her time spent at VSHC with a staff lunch prepared by our VSHC team. Nisha is moving on to work as a Counsellor Advocacy Officer at Fiji Women's Crisis Centre in Nadi. Good luck in your future endeavours Nisha, we wish you all the best!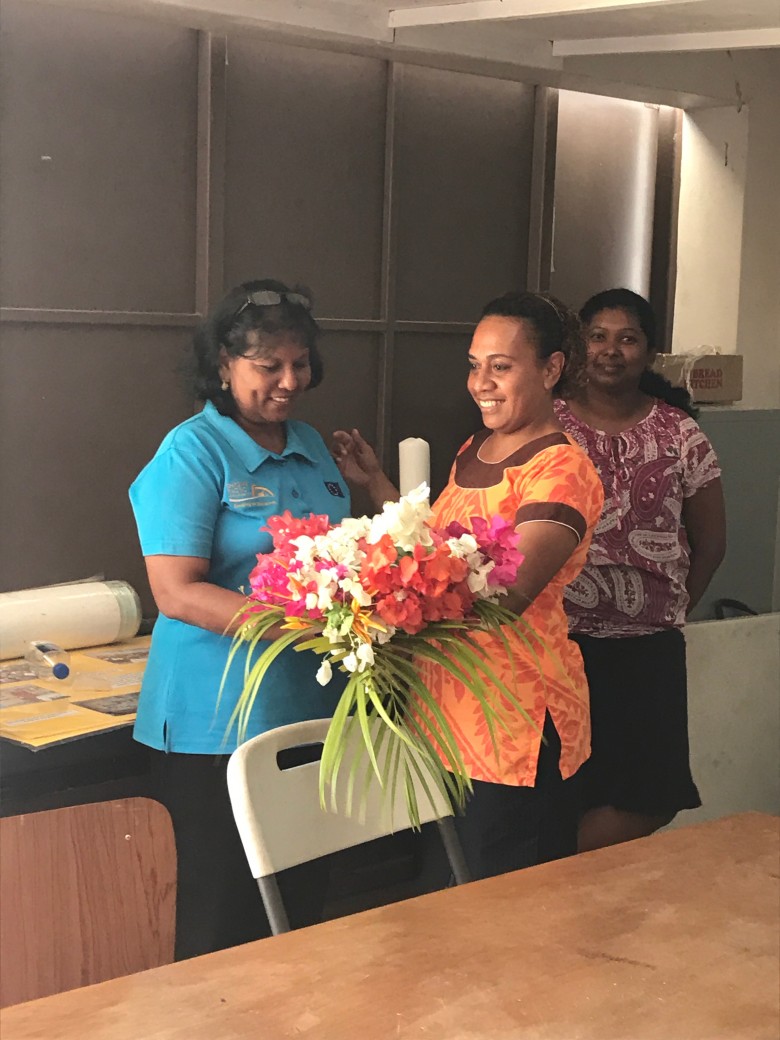 Ake presenting Nisha with a bouquet of bougainvillea.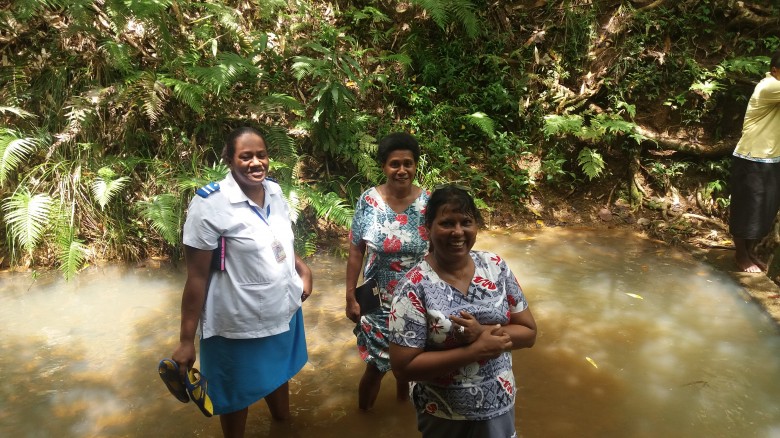 Nisha in Yavuna Village where she assisted in the planning of their Water Feasibility Study.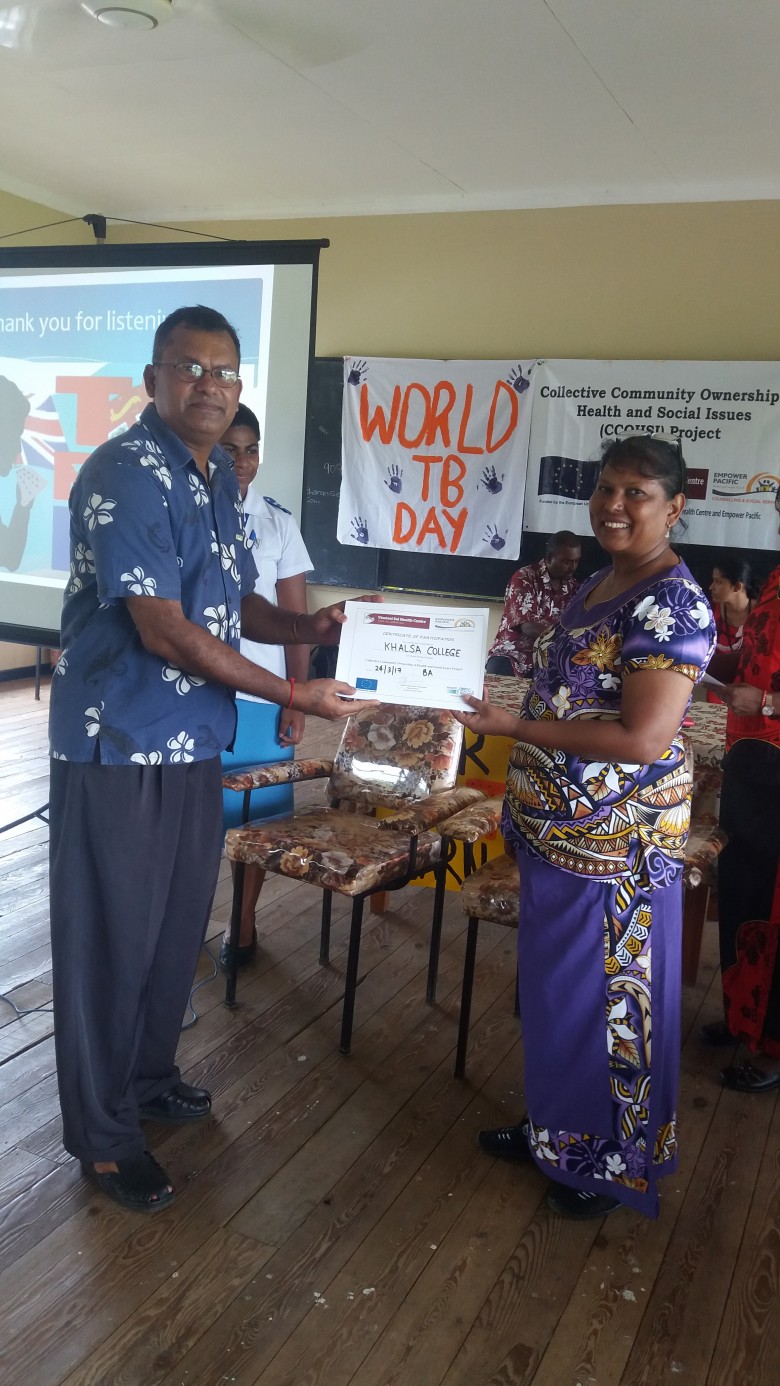 Nisha presenting certificates at a World TB Event held at Khalsa Primary, Ba.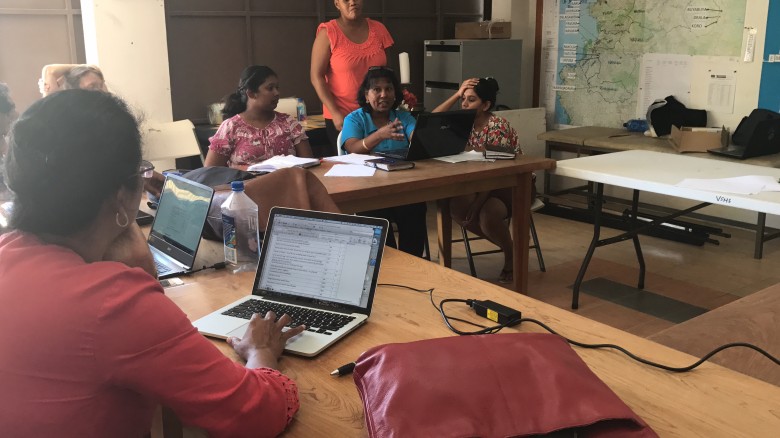 Nisha presenting her final report to the CCOHSI team.