CCOHSI Final Event
2018.04.29
The CCOHSI Project commenced in January 2016 and completed April 2018. This 27 month project aimed to strengthen VSHC to empower existing community structures and leaders. The aim was for them to take ownership of, and express their need to tackle health and social issues, which impinge on human rights and socio economic productivity within their communities. The project was primarily funded by the European Union with contributions also coming from VSHC and Empower Pacific.
The final event was held, for the communities, stakeholders and funders involved in the project, on April 26th at Iloilovatu House, Viseisei Village. Our Chief Guest, Ingrid Swinnen, Team Leader of Natural Resources and Governance for the European Union in the Pacific, launched our CCOHSI Project Publication, a copy of which is available below. The program included presentations from the CCOHSI team on the outcomes and achievements of the project, and presentations from Community Health Workers, Turaga ni Koros and project stakeholders.
The program was followed by a walk through of poster presentations and lunch.

Below are some photos from the final event.
Click here to view the final CCOHSI publication: CCOHSI-Publication.pdf (8.7 MB)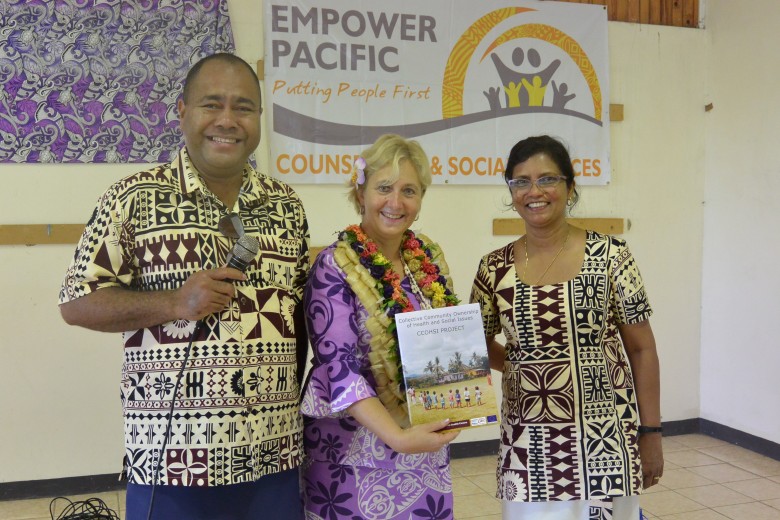 Mosese, Ingrid and Dr. Swaran launching the CCOHSI Project Publication.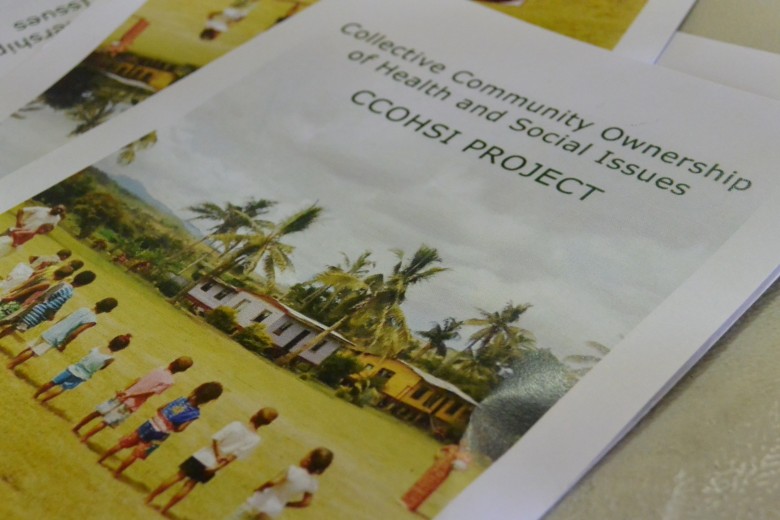 CCOHSI Project Event Program.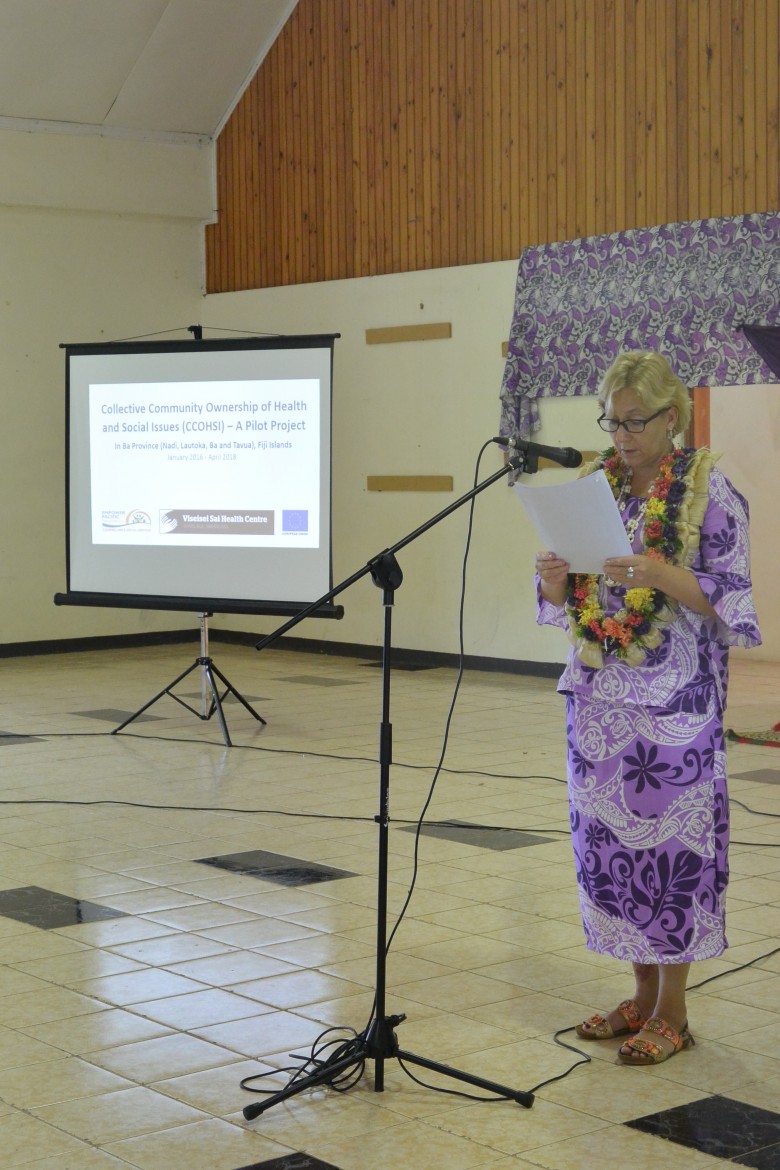 Chief Guest Ingrid Swinnen presenting.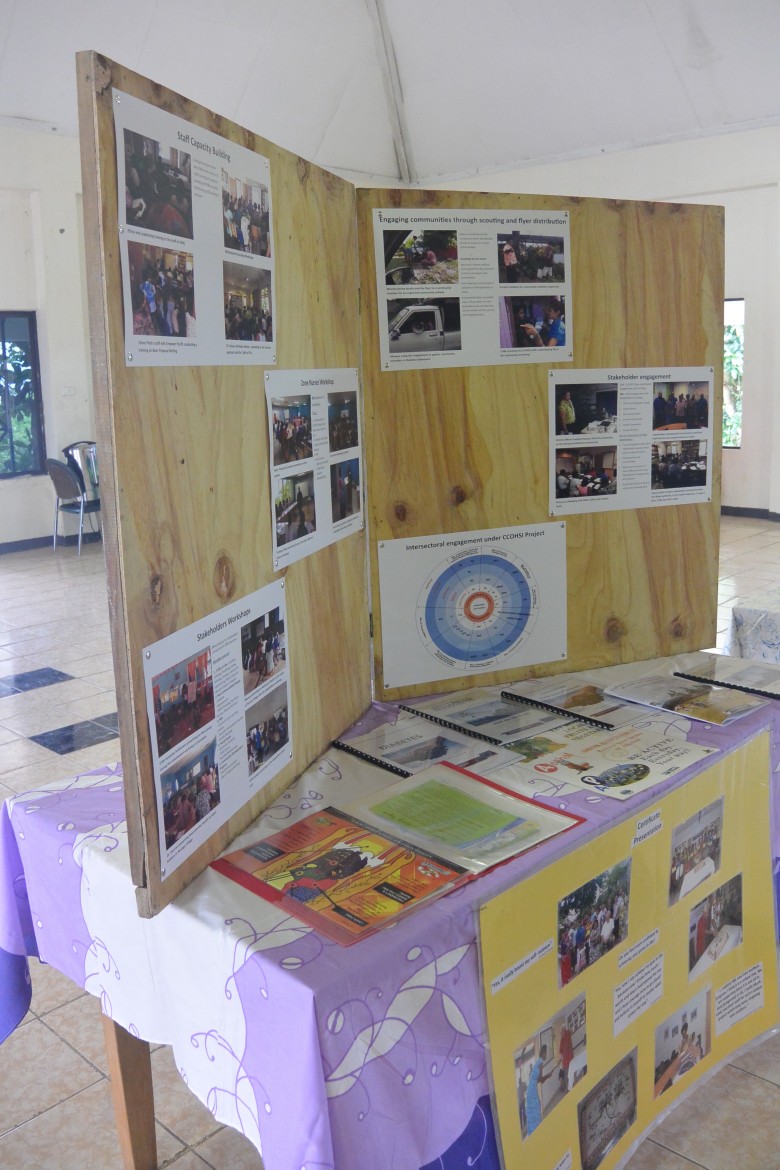 Poster and publication display at the final event.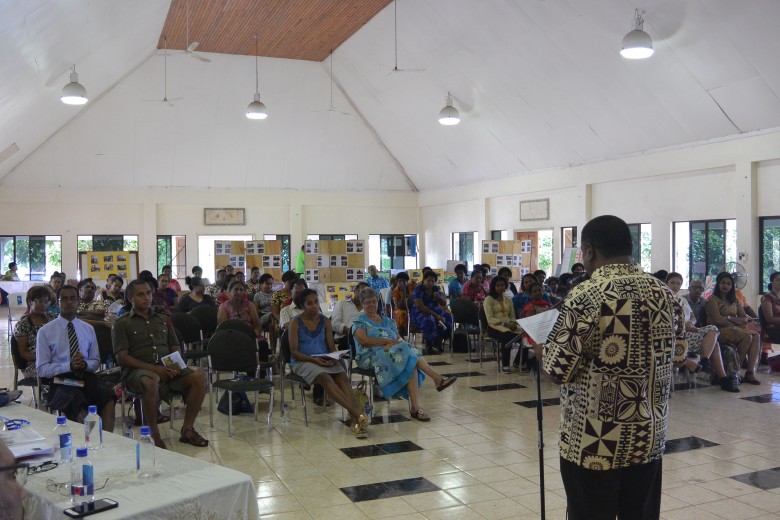 Patrick, Empower Pacific CEO, giving the final vote of thanks.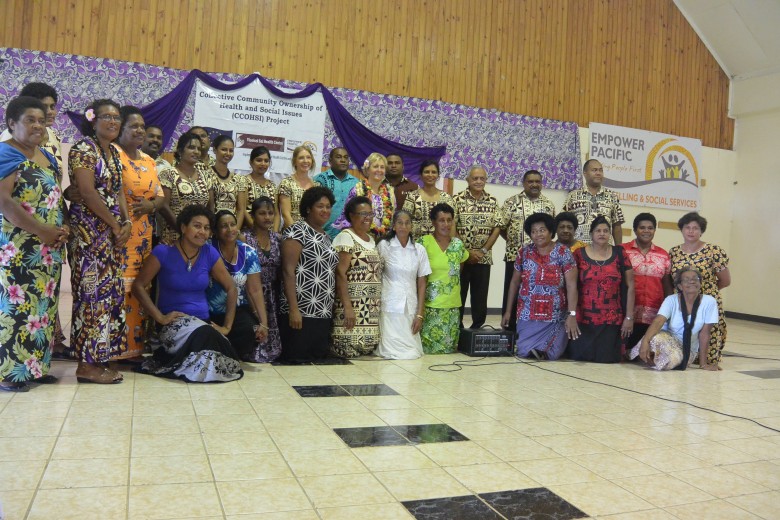 The CCOHSI Team with CCOHSI Community Health Workers.